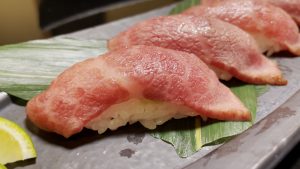 Not fish…it's Japanese wagyu beef!
Fatty, tender, and umami-rich…Japanese wagyu beef is one of the world's most luxurious foods, ranked high among ingredients like black truffles and caviar. But what makes wagyu so special? The secret lies in nutrient-rich fodder, gender, lifespan and…classical music!?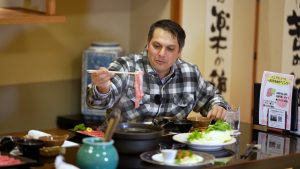 Check out this Japan Today article written by JI Core 50 member Vicki L. Beyer to learn about wagyu from snowy Yonezawa City in Yamagata Prefecture, which has a centuries-long history of raising cattle.
JI Core 50 member and popular YouTuber of the ONLY in JAPAN channel, John Daub, also created an episode all about Yonezawa gyu, from raising the cattle to grading the meat.
Also subscribe to John's livestream-only channel, ONLY in JAPAN * GO for pretty much daily uploads!
How Japanese Wagyu Beef is Graded | Farm to Table ★ ONLY in JAPAN