Message from the CEO of Jarman International KK, Ruth Marie Jarman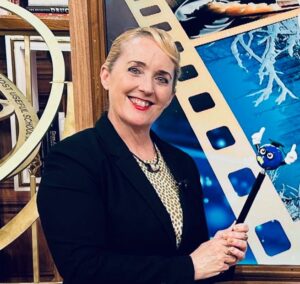 Thank you for taking the time to view our website. As we try to help Japan make a smooth transition into a more international age, we are also working to create a work environment characterized by diversity and flexibility.
As Japan continues to internationalize, we support this by: sending our Core 50 team on visits to regional areas to uncover the content "jewels" that can tell their story and attract new visitors to that area, providing seminars and training on understanding cultural differences between Japan and the world and how to bridge the communication gap in globalizing workplaces, and we help Japanese service providers make their content more accessible to Japan's ever-growing market of international residents and visitors.
Both Japanese and International, we have put together an eclectic team of individuals with a variety of talents and expertise. We hope that our unique perspective, flexibility, and focus on innovation will provide encouragement to our clients throughout Japan as they move into the new and very exciting era. I would like to thank our clients, partners, and Core 50 members for helping Jarman International become an effective company with a one-of-a-kind service.
Wishing you all the best in these exciting times,
Ruth Marie Jarman, CEO
---
Read more about Ruth Marie Jarman:
【From Coming to Japan to Present】
CEO Ruth Marie Jarman was born in the state of North Carolina, USA, and raised in Hawaii. After graduating from the International Relations Department at Tufts University in Boston in 1988, Ruth joined Recruit Co., Ltd., and her stay in Japan has now exceeded 30 years. In 1992, Ruth started her first business as a freelance translator and interpreter, and from 2000 to 2012, she was at Space Design Inc., helping develop a brand new Serviced Apartment business with Hiromasa Ezoe (founder of Recruit Co., Ltd.). As head of the sales and marketing department, Ruth had direct and indirect contact with about 40,000 visiting international professionals on short to extended stays in Japan as operations grew from covering 250 apartments in 2000 up to 1200 apartments at the time she ended her tenure as a board member and Director of Operations in 2012. Not only giving her deep insight into marketing and promotion to an international audience, these 12 years providing lifestyle and housing support for so many professionals from all over the world helped Ruth see the various hurdles a newcomer to Japan experiences when they try to live here for more than one month. Living and working in Japan can be difficult… "How can you tell the difference between dishwashing soap and laundry soap when you can't read a label?" She saw that as Japan continues to globalize, these challenges will just grow, and this insight became the foundation of Jarman International's current consulting service.
In 1998, Ruth passed the Japanese Language Proficiency Test (JLPT) level 1, and in 2006, she became a licensed Real Estate Transaction Specialist (宅地建物取引士) under Japanese Law and remains one of the very few non-Japanese to hold this license.
Currently, Ruth serves as a director of the HRM Association and the Japan Association for Women's Education. She is actively involved in Japan's internationalization strategies as a member of the Kanagawa Prefecture Revitalization Advisory Board and as a special advisor to the Edo Kaido Project under the Kanto Transport Bureau. She also served as a special advisor on the Ministry of Reconstruction's "New Tohoku" project, the Special Events Committee at the American Chamber of Commerce in Japan was awarded Leader of the Year (Female/Tokyo area) by the Chamber in 2013.
Since 2019, Ruth has been an Outside Director of Fujibo Holdings, Inc., and in June 2020, Ruth was appointed Outside Director for KADOKAWA Corp.
【Jarman International KK】
In April 2012, Ruth founded Jarman International KK, which specializes in supporting Japan's globalization through marketing, promotion, consulting, and seminars/training. Jarman International KK also provides support for businesses and local governments in strategies for better reaching prospective clients and customers from the international community.
Jarman International KK has a professional consulting network called "JI Core 50," which consists of over 50 professionals who have lived in Japan long-term, studied the cultural differences between Japan and the world, are experts in their respective areas and truly hope for Japan's successful transition into a more diverse and international state. The Jarman approach involves listening to the advice and experience of internationals who have spent time in Japan and understand the Japanese language and culture (Level 3) to devise how best a company or locality can best reach new clients who are coming to Japan as visitors (Level 1) or have lived here for 2 or 3 years and are not yet fully versed in Japanese language or customs (Level 2).
【Media】
Ruth appears often in the media and on TV. Recent appearances are "Sekaiichi Uketai Jugyou 世界一受けたい授業" (Nippon Television, making more than ten appearances since 2021), "Easy Japanese for Workしごとのにほんご " (NHK World), "Shigoto no Kiso Eigoしごとの基礎英語" (NHK Japan) and others. Past appearances include, "Sekai ni Ittemitara Honto wa Konna Toko Datta!? 世界に行ってみたらホントはこんなトコだった!?" (Fuji Television), "Nikkei Plus 10日経プラス10" (BS Asahi), "Asa Made Nama Telebi! 朝まで生テレビ!" (TV Asahi), "Amejipanguアメージパング" (TBS), "Tetsuko no Heya 徹子の部屋" and others. Ruth has published six books of her own and contributed to publications such as "Bunshun Online" and "Courier Japan." Until March 2019, Ruth regularly contributed "Ruthie's Inbound Strategies: Pointers and Information," and this column became her most recent book about tourism. Ruth also engages in speaking, panel discussion, and seminars across the country.
★Feel free to connect with Ruth on:
---
Ruth Marie Jarman has authored six inspiring books in Japanese about the strengths of Japan's culture and its people: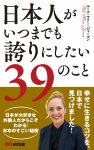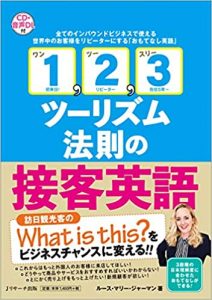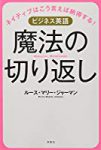 "The Magical Response: Business English and Skills for Successful Conversation"「魔法の切り返し」(April, 2017)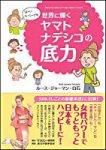 JAPANESE Women, the Source of Strength in the Land of the Rising Sun「世界に輝く ヤマトナデシコ日本の底力」(June, 2015)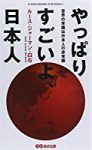 There is Really Something Special About JAPAN!「やっぱり凄いよ、日本人」(November, 2014)