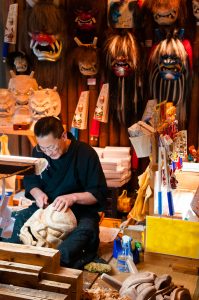 If you're a foreign passport holder, you might know that you can take advantage of the JR EAST PASS (Tohoku area), which unlocks five consecutive days of unlimited travel across northern Japan for only 20,000 YEN (10,000 YEN for children). 
However, the great question remains…where should you go?
For those who might be overwhelmed by the plethora of must-visit destinations in the vast lands of Tohoku, check out the wonderful five-day, four-night itinerary included in this Tokyo Weekender article! From healing your soul in the rose bath hot springs of Iwate and learning about the legendary namahage (troll-type demons) in Akita, to savoring the famous, melt-in-your-mouth apple pie in Aomori, this itinerary is the perfect introduction to Tohoku's charm. 
We say 'introduction' here because five days is surely not enough for you to explore all of Tohoku. Hopefully, by the end of your trip, you will be itching to come back and continue your travels in this still undiscovered, hidden gem in Japan.
Tohoku is also home to glorious cherry blossom spots. Check out this Japan Today article to learn more!