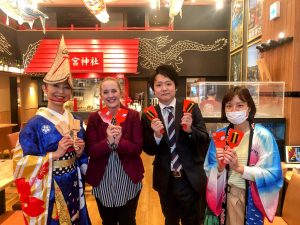 In early November of 2021, Jarman International collaborated with JI Core 50 member and YouTuber John Daub at Osaka's Tosa Shimizu World restaurant to spotlight Kochi Prefecture's vibrant culture, world-famous Yosakoi dance and delicious cuisine.
Kochi Prefecture is located along the southwest coast of Japan's Shikoku Island, famous for its crystal clear rivers, dynamic mountains, award-winning sake, freshest seafood, friendly locals and more. To spread the Kochi love, Jarman International helped gather 30 non-Japanese participants to Tosa Shimizu World restaurant in Osaka that serves authentic Kochi cuisine. Simultaneously, John Daub livestreamed the event on his ONLY in JAPAN * GO channel to people across the globe for an afternoon of celebrating and learning about Kochi, Japan's hidden gem.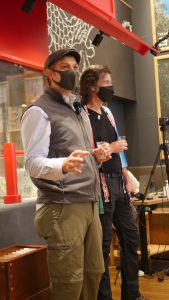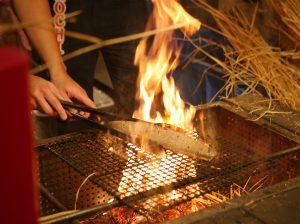 Besides the melt-in-your-mouth seared bonito, delicious local sake and other Kochi delicacies, participants were immersed in the fun of Yosakoi, the representative dance of the region. This Kochi dance has always been about having fun, rather than following strict rules, which is why there are a wide range of costumes, choreography, and music ranging from traditional Japanese folk tunes to pop, rock and salsa-inspired rhythms! It is no surprise that this 70-year-old dance has gained popularity around the world, and also won the hearts of the participants during the event!
Check out John's livestream of the event HERE.
Kochi is actually easily accessible from Kyoto and Osaka! Discover the route HERE.
Learn more about Kochi HERE.