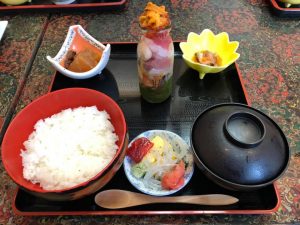 The Great East Japan Earthquake left Iwate severely battered, but now, much of its picturesque coastline has been restored.
In late October, JI Core 50 Vicki L. Beyer went on a sightseeing trip to Iwate to experience its beauty, just as the autumn colors were approaching full bloom.
From enjoying a speciality seafood dish in the city of Miyako to visiting the Earthquake Heritage Taro Kanko Hotel where the earthquake's damage can still be seen, Vicki guides us through some of the most beautiful spots in the region while highlighting its story of resilience and recovery.
★Read her article in the Tokyo Weekender below: https://www.tokyoweekender.com/2020/11/sightseeing-in-post-disaster-iwate-miyako/
★Tohoku Pacific Coast: TOHOKU Pacific Coast (tohoku-pacific-coast.com)
---
Important announcement for all non-Japanese passport holders! For travel to Tohoku, we recommend you take advantage of the JR EAST Welcome Rail Pass 2020!
Until now, JR Rail Passes have only been available to tourists visiting Japan. However, this year, JR EAST created this new, foreign resident-friendly pass to give members of Japan's international community a budget-friendly way to explore the Tohoku and Kanto regions, as well as provide an alternative to international travel.
This pass will allow 3 consecutive days of unlimited travel on the Tohoku, Yamagata, Akita, Joetsu and Hokuriku Shinkansens, along with JR EAST train lines and a number of local railways. As it is valid for a large area of Japan, pass holders will be able to explore from the northernmost reaches of Aomori to the hot spring resorts of Shizuoka, just south of Tokyo, for a flat 12,000 yen fee (6,000 yen for Children).
★For more information about the JR EAST Welcome Rail Pass 2020 and where to purchase it, please click HERE
★An article about the pass has been published on JAPAN TODAY