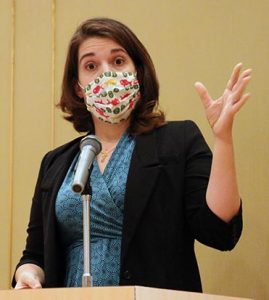 On September 29, 2020, Jarman International's Director of Project Management and JI Core 50 member Chiara Terzuolo held a seminar in Wakkanai City, in collaboration with JTB, Japan's largest travel agency.
The seminar was centered around the theme of "Go for 2021," with the aim of assisting local governments and businesses in the northern Soya area to prepare for the return of international travelers in the upcoming year. The socially-distanced event was filled to capacity, with 60 participants in attendance.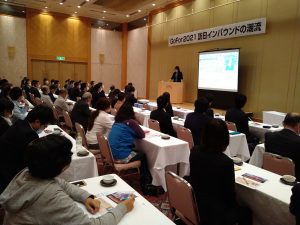 The hosts of the seminar, the Wakkanai Sightseeing Association, were pleased with the combination of practical advice with an in-depth look at some real-life examples from areas with similar challenges and appeal as the Soya area.
Following the seminar, Chiara spent two days in Rebun Island. Connected to Wakkanai by regular ferries, this small island is Japan's northernmost territory, known for its wonderful hiking trails and alpine flora.
★Wakkanai Press (Japanese) : http://wakkanaipress.com/2020/09/30/48295