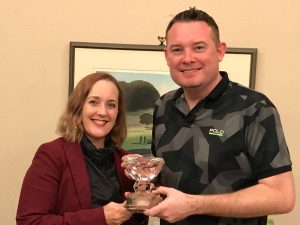 It was a great month for the Virtual Golf Cup with several groups heading out to Eastwood Country Club! Rob Russell and Bill Smith were able to generate a great article in Sankei Shimbun about "Brits on Bikes" and our Kochi Virtual Cup.
We now have two more clubs in Gifu looking to sign up so we hope to have a nice list of clubs around Japan where you can play at a discount and compete in the Jarman Cup virtually.
Kieron Cashell has taken the cup for September with a gross of 93 and a net score of 76.2, and we wonder who will win for October? So exciting!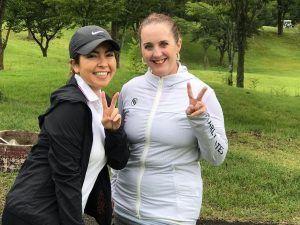 Our next scheduled day is Saturday, October 24th so please contact us at info@jarman-international.com if you would like to attend. But you can play any time this month and compete for the prize by turning in your score card at the end of the month. Just say "Jarman Cup" when you call to reserve your tee time to get the JI discount. Also, we welcome our new Jarman Cup project manager, Nina Cataldo. A newbie to golf, Nina is looking forward to learning from all of you! Go Nina!
---
SEPTEMBER JARMAN INTERNATIONAL VIRTUAL CHARITY GOLF CUP
FYI the upcoming group outings are October 24,
November 28, December 19. What a great season for Golf!
Remember it is a double par plus one rule with an upper limit in the New Peoria system. You can learn more about the Cup here on Golf in Japan.
Here is how to participate.
1. Play a round of 18 holes at Eastwood Country Club sometime during the month. If you would like us to make the reservation for you, please contact us at info@jarman-international.com
2. Submit your score card to us by the end of the month. (please make sure it is signed by someone who played with you and clearly legible).
3. We will calculate your score along with other Cup participants at the end of the month and announce the winner in the first week of the following month.
The winner will receive the Charity Cup Trophy as well as a cash prize of 100,000 yen. We will also invite you to a celebratory dinner to present you with the trophy and cash prize!
We look forward to playing golf with you in person (or virtually)!