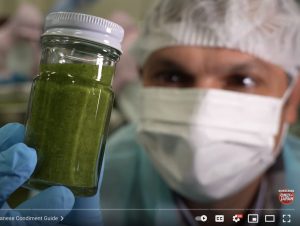 Japanese cuisine is no stranger to condiments. Shichimi togarashi (a mix of seven spices commonly eaten with soba or udon), Japanese mayonnaise, iconic wasabi, tonkatsu pork cutlet sauce…there are numerous varieties in Japan.
For JI Core 50 member and popular YouTuber John Daub, the deliciously spicy-salty citrus condiment called yuzukosho is his favorite! It pairs beautifully with practically any dish, including sushi, ramen, hot pot, grilled meat skewers, etc.
Join John on a trip down to Kochi Prefecture to discover the flavorful world of yuzukosho, all the way from harvesting the yuzu fruits and manufacturing the beautiful green paste, to enjoying it at a restaurant or in a home cooked meal.
Have a look at his video on the ONLY in JAPAN * John Daub YouTube channel below:
Japanese Spicy Citrus Condiment, better than Wasabi? | Yuzukosho ★ ONLY in JAPAN
★Please subscribe to John's main channel for more incredible content: ONLY in JAPAN * John Daub
★For more regular content, please subscribe to John's live streaming channel, ONLY in JAPAN * GO