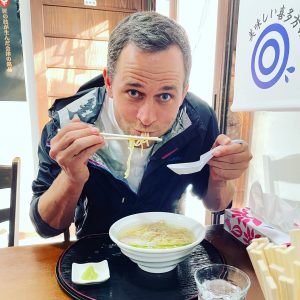 In late October, one of our JI Core 50 members, Daniel Moore, visited Fukushima Prefecture to explore its unique culture, rich history, warm community, and breathtaking landscapes glowing with the energetic colors of autumn.
From trying on traditional samurai gear at Tsuruga Castle and visiting the only double spiral staircase in the world at the over 200-year-old Sazaedo Temple, to dipping into the wild Numajiri hot spring surrounded by dynamic volcanic valleys – Fukushima Prefecture (and the Tohoku region at large), is a true hidden gem in Japan.
However, according to Daniel, what makes Fukushima special goes beyond the vast mountains, delicious cuisine, and old Japanese architecture that still remains…the region's true appeal lies in the people.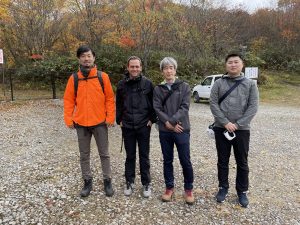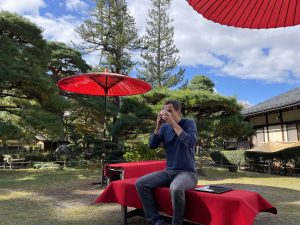 I don't know if it's partly because everyone had to come together during and after the Great East Japan Earthquake, but people are so welcoming and warm everywhere I go. From the waiter at the traditional ryokan inn kindly recommending the order to drink our sake, our guide sharing the over 350-year history of Numajiri hot spring, to getting free ramen and sake tastings at various humble shops, everyone is so passionate about sharing their culture with visitors. Locals are incredibly proud of their region's unique story, which is also evident from the fact that they don't try to hide their charming dialect. They embrace and retain their Fukushima-ness wherever they go, whomever they are with. If you don't speak Japanese, you will just have to take my word for it. The people always make me want to travel back and I guarantee you'll feel the same way too. Cheers to that! #FukushimaFriendly
Read more about Daniel's Fukushima adventure in his newsletter HERE.