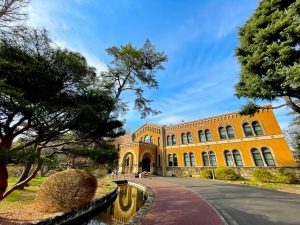 We are very excited to celebrate the accomplishment of JI Core 50 member, Steven Liu, for recently receiving his Master's Degree in Business Law from Hitotsubashi University, one of the top research universities in Japan. Steven focused his studies in Global Business Law, and now works as an in-house lawyer in Japan.
Steven is originally from Taipei, Taiwan, and speaks English, Taiwanese, and Japanese fluently. At Jarman, he plays a crucial role in building the community for the Jarman International Taiwanese Facebook page, and also works closely with other members of the social media team to further spread the word about some of the most interesting, exciting, fun, and beautiful places in Japan.
Congratulations to Steven!