On July 14, 2021, Metropolis magazine published an article highlighting Jarman International's monthly Virtual Charity Golf Cup, which takes place at EastWood Country Club in Utsunomiya, Tochigi Prefecture. 
Jarman chose the Mirai no Mori charity due to their influential aim to give all youths equal opportunities and hopes to open up the same fundraiser to other golf courses across Japan to not only help support Mirai no Mori further, but to also support other national charities. When not helping to fundraise for charities, Jarman International KK focuses on connecting foreign residents of Japan with local Japanese companies, which can be reflected in their company tagline: "connecting international curiosity with Japanese content."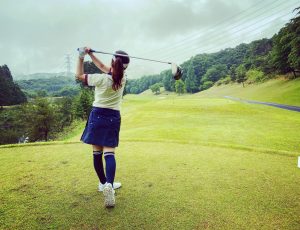 We send a heartfelt thank you to Metropolis magazine for helping us reach more people about our monthly event, and further spread the word about Mirai no Mori.
Read the article here: Supporting Japan's Marginalized Youth
MONTHLY JARMAN INTERNATIONAL VIRTUAL CHARITY GOLF CUP
Remember it is a double par plus one rule with an upper limit in the New Peoria system. You can learn more about the Cup here on Golf in Japan.
Here is how to participate:
1. Play a round of 18 holes at EastWood Country Club sometime during the month. If you would like us to make the reservation for you, please contact us at emi@jarman-international.com.
2. Submit your scorecard to us by the end of the month. (Please make sure it is signed by someone who played with you and clearly legible).
3. We will calculate your score along with other Cup participants at the end of the month and announce the winner in the first week of the following month.
The winner will receive the Charity Cup Trophy as well as a cash prize of 100,000 yen. We will also invite you to a celebratory dinner to present you with the trophy and cash prize!
We look forward to playing golf with you in person (or virtually)!