If you are looking for authentic Indian cuisine in Tokyo, we highly recommend Swagat Indian Restaurant. Swagat means "welcome" in Hindi and Marathi, which is a fitting name because it is inclusive to all. Whether you eat halal or vegetarian, love wine, rum, beer, whiskey, or feel like having Chinese stir-fry noodles, you'll find your home at Swagat.
Not to mention, of course, Swagat serves some of the most authentic Indian flavors you can find. From perfectly-spiced samosas and creamy butter chicken curry, to juicy kebab that pairs gorgeously with their homemade mint coriander chutney…but wait, it doesn't stop there! Rich desserts like Ras Malai (spongy cottage cheese balls soaked in thick, sweet condensed milk) will complete your memorable meal that will keep you coming back!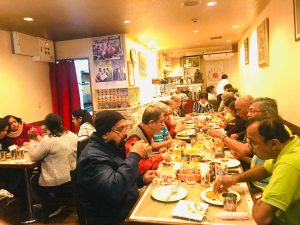 We are very proud to announce that Swagat Indian Restaurant is in fact our headline sponsor for June's Special Beauty Japan/Jarman International Charity Golf Cup. 
We are grateful to Swagat for helping us support Mirai no Mori and Special Beauty Japan, which empower marginalized and special needs youth nationwide.
Learn about our Charity Golf Cup HERE.