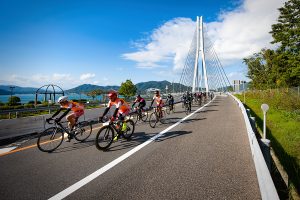 Are you an international resident and avid cyclist in Japan? For the first time in four years, the Shimanami Kaido's largest cycling event, Cycling Shimanami, is coming back this October with a special package for international residents!
What is the Shimanami Kaido? 
Located between the two cities of Onomichi (Hiroshima) and Imabari (Ehime), the Shimanami Kaido is arguably the most famous cycling road in Japan that travels over the Seto Inland Sea across six bridges and six islands. 
What is the "Cycling Shimanami International Residents Entry Package"?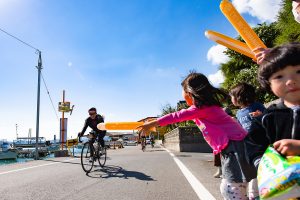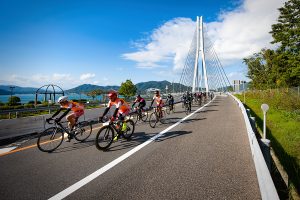 This year, Hiroshima Prefecture has teamed up with JTB to offer international residents GUARANTEED entry to one of the most popular Shimanami Kaido courses with hotel accommodation, assistance with bicycle rentals and transportation. Sign-ups are now open on a first-come, first-served basis with only limited slots available. 
Package details (¥48,000~)
Guaranteed entry to the Onomichi to Imabari A Course (70km)
Two nights accommodation in Fukuyama
Shuttle bus to start and from finish
Hand luggage service
Bike transport support options
Cross bike rental option
Cycling Shimanami is always oversubscribed due to its popularity, so take this opportunity to tick it off your Japan bucket list! Book your spot HERE.
October 29, 2022

October 30, 2022

October 31, 2022

Event registration in Fukuyama
Fukuyama Hotel check in

Bento breakfast
Shuttle bus to event assembly point
Participate in Cycling Shimanami 2022
Shuttle bus from finish in Imabari to Fukuyama Hotel

Hotel breakfast
Fukuyama Hotel check out
Other important notes: 
There is a 5-hour time limit for the 70-km course. Ensure that you have appropriate cycling experience to complete the tour within the time limit
Limited to international residents. However, one Japanese national (over 18 years old) entry per international resident entry is permitted
Learn more HERE.