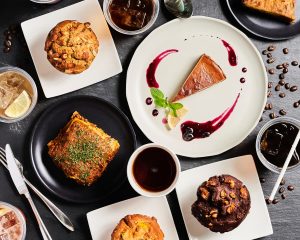 From delicious lasagnas, cheesecakes, muffins and energy bars, to lattes infused with CBD oil, HealthyTOKYO has been the pioneer of offering comforting yet nourishing vegan food ever since they opened their first location in Haneda Airport (Terminal 2) in 2018. From the very start, HealthyTOKYO's mission has been to offer delicious and healthy meals for anybody to enjoy, with absolutely no compromise on the ingredients or process. Located across Tokyo, HealthyTOKYO is easily recognizable by its sleek black and white colors.
Make it absolutely delicious and keep it natural. HealthyTOKYO creates 100% vegan food for 100% of the people. We want omnivores to rave about our delicacies as much as vegans do.
We are incredibly honored and excited to announce that HealthyTOKYO is our headline sponsor for this month's Jarman International Charity Golf Cup! A heartfelt thank you to CEO Michael Bobrove and the team at HealthyTOKYO for supporting Unleash Potential and Mirai no Mori through our charity golf cup and helping us realize a month of outdoor fun!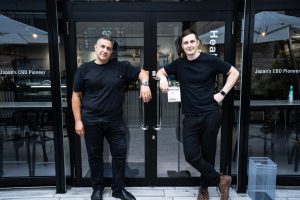 As always, whether you love golf or have never played before, anybody is welcome to join the UP/JI Charity Cup. Head over to EastWood Country Club in Utsunomiya, Tochigi Prefecture, any day of the month and submit a picture of your scorecard to emika@jarman-international.com for your chance to win the 100,000 YEN cash prize and trophy!
Learn about the UP/JI Charity Cup HERE.