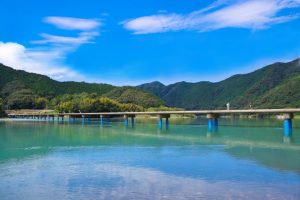 Last year Jarman International brought 4 media outlets to Shikoku* for a project for Yamatogokoro, and "BuzzFeed Bring Me" from the US is one of them to introduce Kagawa Prefecture in the video: This Small Island Is The Udon Capital Of Japan
*Where is Shikoku?: Shikoku is the second smallest main island after Okinawa and it is between Honshu and Kyushu in Japan. Surrounded by the tranquil Seto Inland Sea and the dynamic Pacific Ocean, Shikoku has everything a traveler could wish for: Seas, mountains, rivers, delicious foods, traditional culture, and a long and fascinating history.
We were able to source these great media contacts via or strong JI Core 50 network and this article is a result of the visit by Australia's Escape* magazine. "Escape" is Australia's #1 travel brand, a one-stop destination that inspires travelers with great holiday stories, exclusive deals, advice, trends and news.
Jarman is proud when our efforts lead to excellent and meaningful stories about beautiful places in Japan!
★You can check the article from here: Shikoku promises a glimpse into a more traditional Japan
★For more information about Kochi, please see the link: Visit Kochi Japan