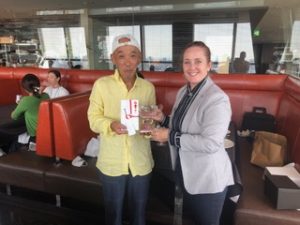 It was wonderful to congratulate Susumu Komai as the Winner of the Jarman International Virtual Charity cup for June, 2020.
Mr. Komai is a long time friend of May winner Latesh Gajria and we hope to see him and his golf buddies out on the course again soon.
Congratulations to Komai san!
We wonder who will win for July?
---
Jarman International Charity Golf Cup in August
If you would like to play golf together as a group, we will hold the next Jarman International Charity Cup on Saturday, August 15. Although the maximum number of participants is limited, there are still some open spots, so if you would like to join us, please feel free to contact us.
★A discounted access price is also available to anyone who books to play through Jarman International!
Weekdays prices are 7,000 yen and weekend and holiday prices are 13,000 yen (no caddie).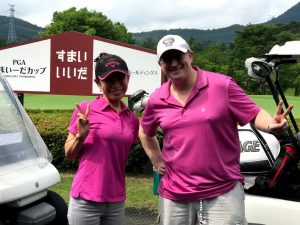 This applies to anyone sent from Jarman International! When you'd like to play on EastWood's golf course, please contact us. If you contact directly through EastWood Country Club's reservation desk (028-674-8848), please let us know the reservation detail to receive the discount.
---
Don't forget! You can also join this month's virtual version of the Jarman International Charity Golf Cup. The good point about the "Virtual Charity Golf Cup" is that you can compete for the 100,000 yen prize on any day of the month! For more details, please check HERE.
Registration has already begun! Please feel free to contact us.
We're looking forward to seeing your application for entry!