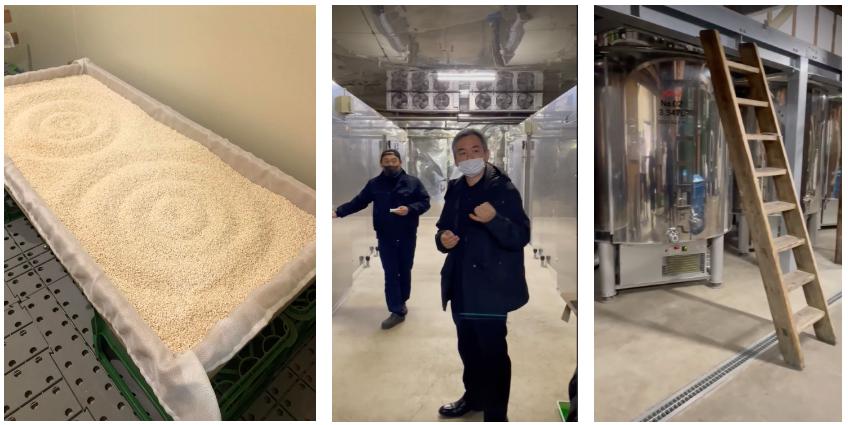 On Saturday, February 4th, Jarman International CEO, Ruth Jarman, was had the honor of leading a group of sake consultants and enthusiasts on an exclusive tour of Kikkawa Jozo sake brewery in Isehara City, Kanagawa.
With Kyoko Nagano of Sake Lovers Inc. there to interpret, kuramoto (President) and CEO, Norimichi Goto, guided participants through the brewery while explaining each step of the sake brewing process as well as the brewery's approach to interweaving old and new sake brewing techniques.
Details participants learned during the tour include:
In an effort to set itself apart from its peers, reduce waste, and make the sake brewing process more sustainable, Kikkawa Jozo has set itself the challenge of producing so-called "unpolished sake," which uses rice with a rice polishing ratio of 90%; in other words, brown rice that has had just 10% of its husk (outer portion) polished away. Since the husk contains more fats and proteins than the inner portion of the grain, the full flavor of rice carries over to the finished sake.
The brewery uses water with a hardness of about 150 mg/L, which is extremely rare in Japan. The water is naturally filtered and clear as a result of trickling down underground from the nearby Mt. Oyama, nicknamed "Afuriyama" or "Mt Rainfall" due to frequent precipitation, and is pumped up from three wells. Hard water promotes yeast fermentation and is suitable for making refreshing and refined sake brewed at low temperatures.

The brewery is one of only a handful of sake breweries in Japan to follow the Sugiyama style of sake brewing (the philosophy and spirit of the late sake brewing scholar Dr. Shinsaku Sugiyama of Tokyo University).

They employ the rare mizumoto yeast starter method which originated in the Muromachi period (1336 to 1573) in Japan. The process consists of soaking polished rice in water along with a small amount of cooked rice, then waiting three or four days until lactobacillus populations create a pH level that favors natural yeast. This starter generates powerful acidity and very distinctive sake.
The brewery used to produce miso and tobacco as well as sake.
They've won numerous awards, including Platinum at the Kura Master 2022 in Paris, France.
Mr. Goto himself is a first-class registered architect with a Master's in Architecture from Kyoto University. He designs the sake labels, keeps the essential beauty of the buildings alive, and expertly manages innovation with the introduction of state-of-the-art equipment while maintaining a commitment to the rich tradition and excellence of Kikkawa Jozo.
Even after four hours of enthralling instruction and tastings, we had not even touched on half of what there is to know about the sake-making process.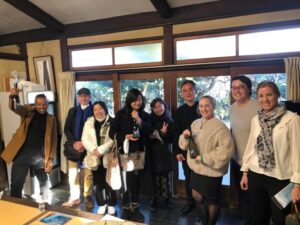 While tours of Kikkawa Jozo are not available to the general public, you can taste the delicious fruits of their efforts by dropping into the onsite brewery shop or visiting their sister establishment, Bar & Restaurant Coconoma, Tokyo in Roppongi. You can also order this special sake online HERE and stay up to date on what is happening at the brewery by following them on Instagram or Facebook. KAMPAI!