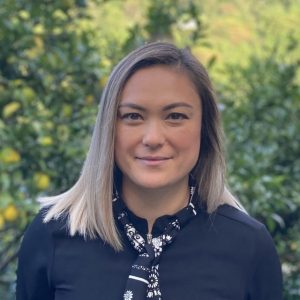 Violet Daike-Pacileo is a seasoned finance professional who has worked for Japanese and international investment banks as well as asset managers for more than 15 years across multiple cities including Tokyo, London and Los Angeles. Her experience spans from selling Japanese stocks to institutional investors, to advising Japanese companies on their investor strategies. Most recently, she consulted for a Hong Kong-based hedge fund.
In August of this year, she relocated to Kochi's countryside to help with the region's economic development. Based on her international background, Violet has the ability to connect with both Japanese and English speakers on a native level.
Violet is also a passionate advocate for women's rights, and has hosted numerous networking opportunities for women, as well as spoken at events including at Women in Finance Tokyo and President Woman. Her feminist passion culminated in her establishing the Tosa Women's Network.
We are so excited to welcome Violet into our JI Core 50 community!
Read more about Violet's professional background and interests HERE.
Publications:
NHK World Journeys in Japan, "Otoyo: Bringing Fresh Life to a Traditional Community"