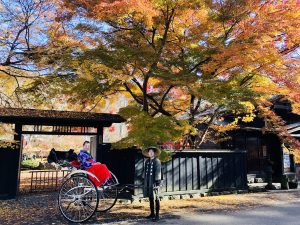 In late December, JI Core 50 member Louise George Kittaka visited the former castle town of Kakunodate in Akita Prefecture, using the three-day JR EAST Welcome Rail Pass 2020, available to all non-Japanese passport holders.
Founded in 1620, Kakunodate is known for its beautifully preserved samurai houses, which are open to the public. The centuries-old original architecture allows visitors to step back in time and experience the daily life of Old Japan.
Follow Louise on a journey back to the Japan of yore as she explores the samurai district by jinrikisha (rickshaw), wanders through a museum chock full of household items from the Edo period, and spends a night at a historic Japanese warehouse hotel (and much more!).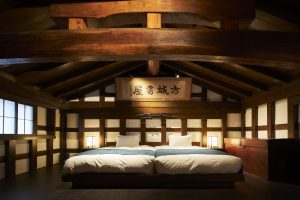 Check out her article from the link below: https://www.tokyoweekender.com/2020/12/a-trip-to-kakunodate-samurai-town-of-the-north/
---
What is the JR EAST Welcome Rail Pass 2020?
Until now, JR Rail Passes have only been available to tourists visiting Japan. However, in October 2020, JR EAST created a new, foreign resident-friendly pass to give members of Japan's international community a budget-friendly way to explore the Tohoku and Kanto regions, as well as provide an alternative to international travel.
This pass allows 3 consecutive days of unlimited travel on the Tohoku, Yamagata, Akita, Joetsu and Hokuriku Shinkansens, along with JR EAST train lines and a number of local railways. As it is valid for most of the Kanto and Tohoku area, pass holders will be able to explore from the northernmost reaches of Aomori to the hot spring resorts of Shizuoka, just south of Tokyo, for a flat 12,000 yen fee (6,000 yen for Children).
★For more information about the JR EAST Welcome Rail Pass 2020 and where to purchase it, please click HERE
★An article about the pass has been published on JAPAN TODAY