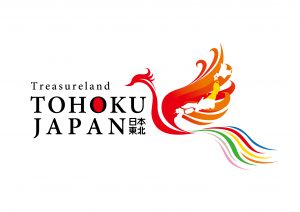 Almost 10 years has passed since the Great East Japan Earthquake heavily devastated the Tohoku region on March 11, 2011. During these past 10 years, numerous recovery efforts have taken place in the region. Although these efforts still continue to this day, the community has shown incredible resilience, which reflects in the lush nature, delicious food, and deep culture that can now be experience by the world, once again.
Jarman International was honored to assist with building the online content on the new Tohoku Pacific Coast official website.
In the Virtual Tohoku Tours videos, you can take a look at what the region looks like currently. They introduce Tohoku's breathtaking natural landscapes, which is accompanied by graceful music.
We are so excited to share with you the inspirational story of the Tohoku Pacific Coast area, which has overcome multitudes of challenges to revive its authentic beauty. Especially since travel is currently restricted due to the pandemic, why not explore Tohoku virtually from the comfort of your home? We would love for you to check out the following virtual tour videos, and come visit Tohoku in the future!
★ Tohoku Pacific Coast Area Virtual Tour: Virtual Tohoku Tours | TOHOKU Pacific Coast (tohoku-pacific-coast.com)
★ In October 2020, one of our JI Core 50 members, Vicki L. Beyer visited Iwate Prefecture near the Tohoku Pacific Coast, and shared her incredible experience in a Tokyo Weekender article. Check out the article from the link below: https://www.tokyoweekender.com/2020/11/sightseeing-in-post-disaster-iwate-miyako/
★ We would love for you to subscribe to the Virtual Tohoku Japan YouTube channel and discover Tohoku's one and only beauty!
【English Ver.】Tohoku Pacific Coast Virtual Tour / Matsushima (Kanrantei Tea House / Godaido Temple)