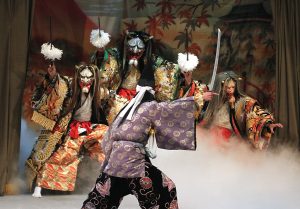 Kagura is a sacred ceremonial dance that is dedicated to the Shinto gods, which reenacts classic Japanese myths about good versus evil. It is considered one of Japan's most thrilling folk arts, known for lightning-fast costume changes, acrobatic choreography, and sword-wielding heroes battling demons!
Although Kagura is traditionally performed at Shinto shrines during the autumn harvest festivals to convey gratitude for nature's bounty, it can now be enjoyed from the comfort of your home on the Hiroshima Kagura YouTube channel.
Jarman International has been very excited to assist with the promotion of their YouTube channel, which has grown to a community of more than 3,000 individuals!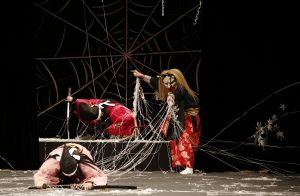 We hope you join the community and help spread the Kagura love! 🙂
You can watch all of their past performances and livestreams in the link below*: https://www.youtube.com/channel/UCAc7NHicLPQ2posHLRXJfcg
*All shows include English subtitles to help you follow the story of the performances.