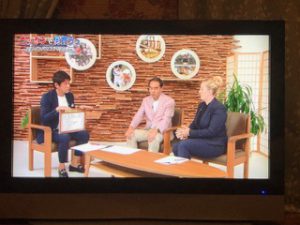 Here, CEO Ruth Jarman giving her expert feedback on specific trends she sees happening among the international traveler (inbound visitor) market to Japan. Ruth discusses her ideas with Japanese TV presenters about recent trends in the inbound tourism market in Japan.
Shopkeepers, business owners, destination planners and many people in the general public are interested in what visitors like to buy and how to make sure what they want is available when they arrive in Japan.
An important aspect of building destination appeal is planning to have an adequate tourism product supply for visitor demand.