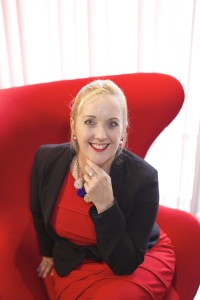 Ruth's fourth and most recent book is titled "Magical Response" and is about how Japanese business people can explain their business style better to non-Japanese counterparts and the background for why these differences might exist. It is full of interesting stories and examples gleaned by Ruth during her long career bridging Japanese companies with non-Japanese clientele and partners.
Watch Ruth explain about the book in English here.
Ruth Marie Jarman ルース・マリー・ジャーマン is a longtime Japan resident based in Tokyo. Ruth came to Japan to work at Recruit Company Ltd. in 1988. After Recruit, Ruth spent seven years building her translation/interpretation business but was recruited by Hiromasa Ezoe in 2000 to help grow the Serviced Apartment venture begun at Space Design Inc., where she served as outside consultant, sales manager, general manager and finally for three years on the board as Director of Business Development. Ruth has also passed the Japanese Real Estate (宅地建物取引主任士)certification making her one of the few Westerners qualified to directly execute real estate contracts in Japan.
Says Ruth: "After 12 years working for my mentor Hiromasa Ezoe, achieving the Japanese real estate license, discovering my love of networking and business development, meeting more than 40,000 international professionals coming in and out of Japan on business in my role as head of Marketing and Business Development at Space Design Inc., more than 20 business trips around Asia and Europe, writing extensively on Japanese business and culture via Monthly Bigaku (a magazine for Japanese expats around the world)…it was time to step out on my own. How can I correctly describe my experience in Japan over the past 30 years? What a RIDE! From bubble affluence, financial jitters, devastating tsunami/earthquake/nuclear emergency to the exciting promise of the "New Normal," I am so honored to be here and continue to share in the ever-opening, ever-evolving adventure called Japan. Whether in uniform or business suit, I find myself in a cheerleader role. I was a cheerleader at Mililani High School "Go Trojans!", Tufts University "Go Jumbos" and then in the Japanese professional X League "Go Seagulls!". I find joy in encouraging, promoting and CHEERING clients, staff, colleagues and bosses on to bigger and better things."
The American Chamber of Commerce in Japan (ACCJ) selected Ruth as ACCJ 2013 Female Leader of the Year for Tokyo. Read about her achievements as an ACCJ member and leader in the ACCJ Journal.
Connect with Ruth on: