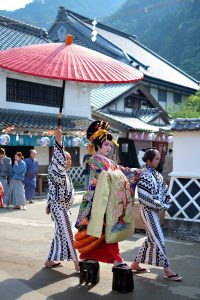 Among the beautiful mountains of Nikko in Tochigi Prefecture, there is a world where samurai roam the streets with their katana swords tucked into their traditional kimono obi (belt), ninja will teach you concealment techniques, local restaurants serve Japanese delicacies enjoyed over 400 years ago…and everything else related to life during the Edo period (1603 – 1868).
On February 20 starting at 2:30PM (JST), there will be a free, online tour where you'll be guided around this history theme park called Edo Wonderland, and simultaneously discover Nikko, located just two hours away from Tokyo.
The tour will also feature an exclusive look into the VIP lounge at Nikko station, a Q&A session about travel in Tohoku and helpful information on the JR EAST PASS, and more.
Join us using the Zoom link HERE on event day!
Find your perfect JR Rail Pass HERE.