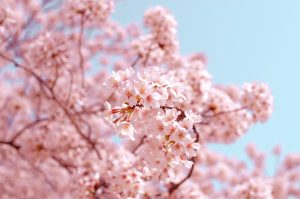 This moment is the only one ever. So are you.
Check out Jarman International CEO, Ruth Marie Jarman's new video where she talks about how incredible it is that we are all different from each other. How important it is that you love and embrace yourself, because, for eternity, there will NEVER be someone with the same combination of feelings, experiences, memories, physical attributes, skills, passions, curiosity, and interests like you ever again. You are truly unique, valuable, and ESSENTIAL!
I've been thinking how the world uses comparison and thinking we are not good enough for various reasons (sell us things, reduce our confidence, etc.). Something in my background, probably from the beautiful morning walks to school in Hawaii, taught me that this moment, this single second right now is precious and the only one of its kind that will ever happen. As we come out of a long long long period of solitude and stress, I am hoping our individuality may have been strengthened. Your "only you" is just a precious as a flower blooming in Spring, a cloud passing overhead or that little ant that just woke up from a long Winter nap. I hope you feel empowered to face today with utmost individuality and find the courage to contribute in your own, perfectly unique way.
This moment is the only one ever. So are you!