"Otona Jikan"-in Japanese, a mature and refined way to spend a summer day. Make Memories this Summer at Enoshima Island Spa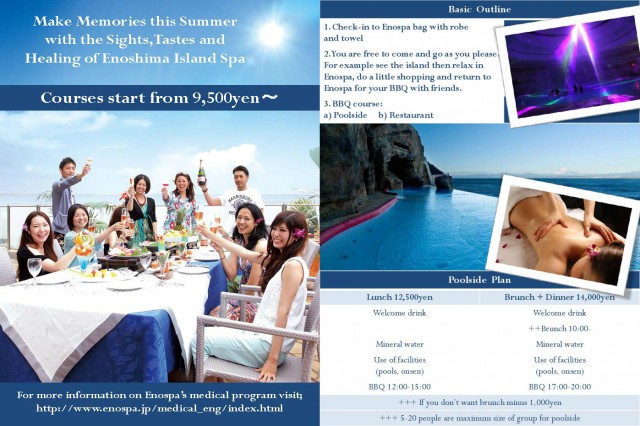 Are you thinking about planning an amazing party this summer? Thinking about what type of location has beautiful panoramic views, easy to get to and is easy to organize and plan?
This summer Enoshima Island Spa is offering a great package that starts from only 9,500yen per person which includes full course meals, and use of our facilities (pools and onsen).
Enoshima is just 30 minutes from Yokohama station or 60 minutes from Shinjuku station. If your group is anywhere from two to twenty, we can make your visit to Enoshima memorable.
You can explore the island or surrounding areas, come back and refresh in the onsen or pools, go out again and do a little more exploring and then meet up for an outdoor BBQ by the pool or inside the island grill restaurant.There is so much to see and do in Fujisawa, Kamakura and Enoshima and to be able to finish with a private party looking onto Mt. Fuji and the waters of Sagami Bay is a guaranteed great way to top off your summer day.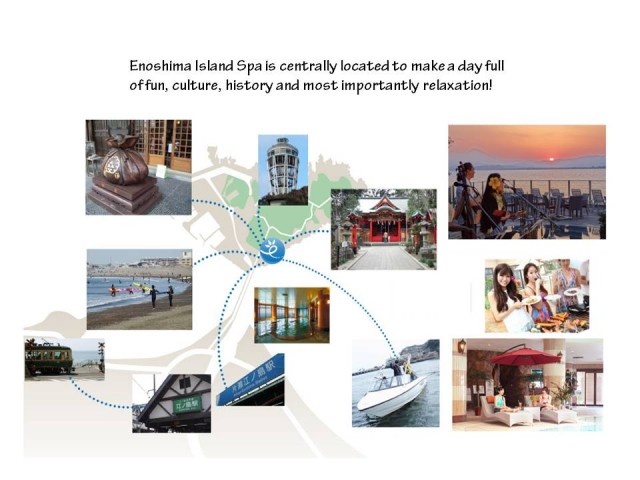 We take care of all the details with our concierge service. All you need to do is relax, unwind, and spend quality time with your friends or family.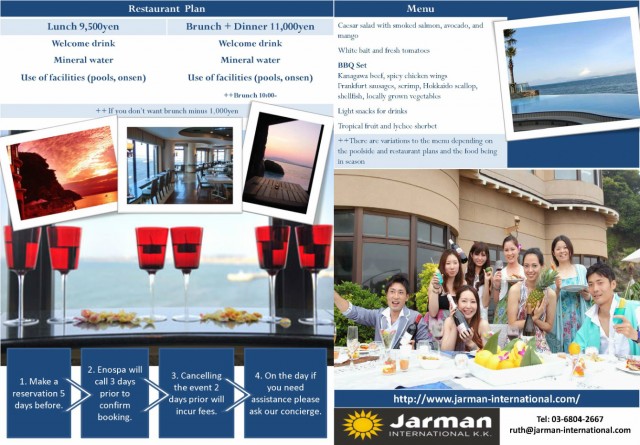 For any occasion, you can count on Enoshima Island Spa to meet your specific requirements. Our staff members are bilingual and experienced in catering to the international community in Japan.
Don't forget we are a full service health and wellness spa, so if you just want to spend the day with us we have:
1. Climate therapy
2. Aquatic exercise classes
3. Yumemi Chiropractic
4. Benten relaxation therapy
5. Benten Massage
6. Hot Spring therapy
7. Nutritional therapy
8. Island walking tours and so much more…..
If you have any questions please contact us at Jarman International 03-6804-2667 or email ruth@jarman-international