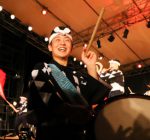 On Sado Island, Niigata Prefecture, the power of the island rises through your feet. With half of Japan's Noh stages dotted across the island, Sado as the home of the world renown Kodo Taiko drum troupe and its position as a rare sanctuary for Japan's endangered crested Ibis Toki bird, this is a Japan destination to be treasured.
After a jetfoil ferry trip across the deep blue that separates Sado from mainland Niigata, this would be a place to enjoy for three days to a week.
For the past 18 years, August's Earth Celebration has been a meeting point for those who love art, Japanese culture, Kodo drums,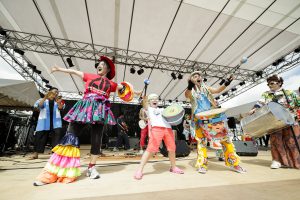 and pristine nature. Known as the butterfly island for its unique shape, we are very honored to be able to support Sado's effort to let more people know about this amazing place and special Summer festival.
Tickets are on sale from May 15 so if you are planning your trip to Japan or your summer holiday, this would be a wonderful event to consider. The dates of this year's Sado island festival are August 16-18, 2019, see the full schedule here.
Sado is sometimes referred to as the butterfly island due to its unique shape. In August, people gather on this special island to celebrate the Earth by enjoying performances and activities that celebrate Sado's special natural beauty.
More information on tickets and schedules for the event can be viewed on the official (English) Sado Earth Celebration Website.