Kagurazaka, known since the Edo period as a higher-end shopping district, tucked just in between 3 major wards in Tokyo; Shinjuku, Bunkyo, and Chiyoda. The convenient location to larger areas, yet relative seclusion from major thoroughfares and train stations makes this area quite popular for relaxed shopping and dining. In fact, weekends are almost always closed off to traffic on the main shopping street, which winds through a very pleasant and quiet neighborhood.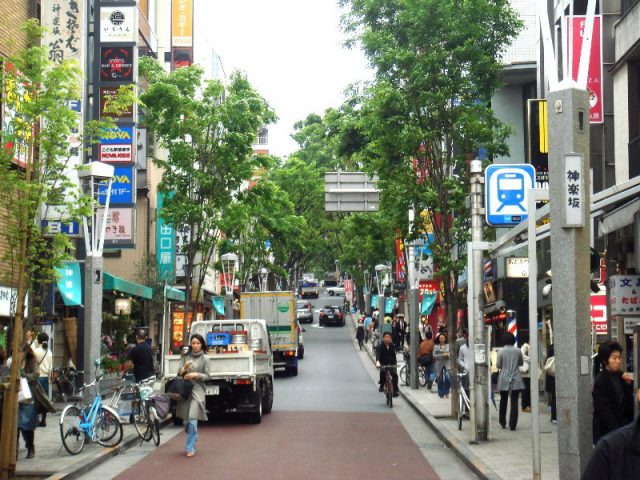 Space Design offers proudly serviced apartments in their Bureau building in this area. This is a highly recommended area in Tokyo, as you can be exposed to city life without being overwhelmed. The restaurants are also something really worth noting!
Just three minutes' walk from Kagurazaka station on the Tozai line, this Tokyo Serviced Apartment offers the best access to Shinjuku, Suidobashi, Otemachi and much more. We were lucky to aquire this 80 apartment property just in the middle of quaint and quiet "French Town" as Kagurazaka is known. Our building stands tall among the two story residentail homes that surround it so guests can enjoy beautiful views and magnificent natural light. It is a great place to have a nice cool drink on your balcony and watch the sparkling lights of Shinjuku at night.

http://www.japan-stay.com/apartmentoverviews/bureaukagurazaka.htm