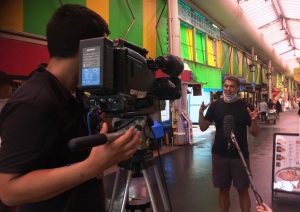 Jarman was proud to introduce and send John Daub of "ONLY in JAPAN" to Kanazawa City this week.
As various regions in Japan re-think their efforts to attract visitors, John Daub's deep and introspective stories about unique features in various locations can bring an authentic and true vibe to story telling aimed at the world as well as to Internationals living in Japan.
Jarman is here to help with strategy and support smart plans to welcome visitors with the expertise of JI Core 50 consultants like John Daub. Congratulations to Kanazawa for over 25,000 views in one day and we are very excited to visit soon!