Beautiful art and traditional furniture make Onsen Guesthouse Tsutaya in Hakone a one-of-a-kind place to stay. Each piece is curated by the owners, Shimada Group Holdings, with the same sense of chic modern retro as their other hotels and restaurants.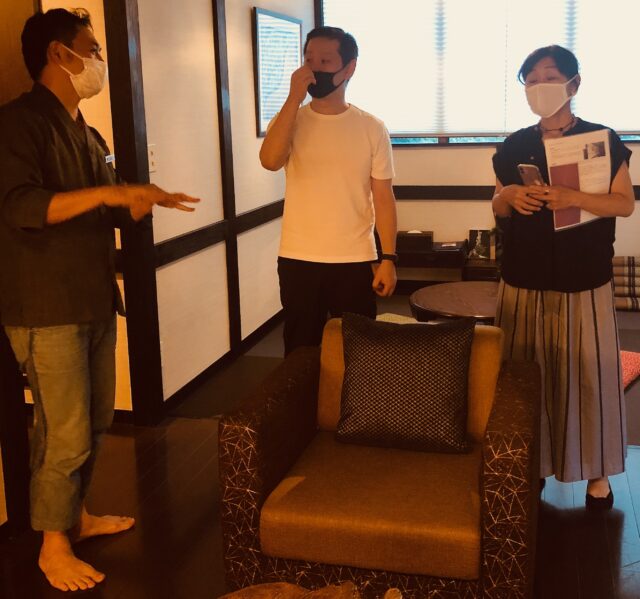 General Manager Daiki gave our three consultants a thorough tour of the facilities and highlighted how they have made this place into a perfect getaway in Hakone. Just up the street from Yamagusuri restaurant which features delicious tororo-don (grated yam over rice)  and the world-renowned Fujiya Hotel, Onsen Guesthouse Tsutaya is another iconic addition to the historic locale. From perfectly appointed capsule sleeper pods, a well-equipped kitchen, autonomous lodging for workation guests or families, and the most deliciously salty hot spring water the area is known for, we hope to help Onsen Guesthouse Tsutaya get their information out to the world.
Jarman International continues to make consulting trips at the request of Japanese companies and regions to leverage our expertise and "international eye" to help tell their story to internationals living both in Japan and abroad.