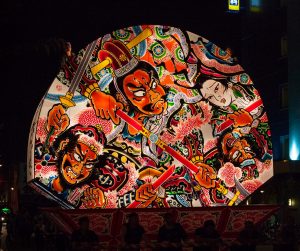 Every summer, over 80 illuminated, fan-shaped floats parade through the old castle town of Hirosaki in Aomori Prefecture for the Neputa Festival. The epic images of warriors on the floats (handmade by locals) come to life with the enchanting melodies of the flutes and taiko drums. On February 6 at 2PM (JST), there will be a free, online tour of snowy Hirosaki, and an opportunity to experience the Neputa Festival through dynamic video, no matter where you are in the world. The Q&A session led by local experts and JR EAST staff will also share helpful tips on traveling across Tohoku, information on JR EAST PASS, and more!
Sign up for the event HERE (pre-registration ends on February 3)!
Find your perfect JR Rail Pass HERE.