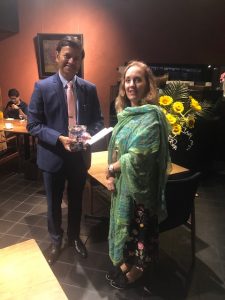 We hold a "Jarman International Charity Cup" each month at Eastwood Country Club in Utsunomiya, Tochigi Prefecture. A winner is selected after compiling the scores from both on-site and virtual participants. The following month, we have a celebratory lunch.
We had a great celebration lunch with July Jarman Cup winner Deputy Ambassador of India to Japan, Mr. Raj Srivastava and his son, Arjun. At lunch, we spoke about interesting destinations around the world, learned more about how incredible India is, and enjoyed excellent vegetarian (non-meat) pasta at Coconoma Season Dining in Nishi Azabu, Tokyo.
Congratulations, Raj-san!
We look forward to your participation at a future cup!
---
SEPTEMBER JARMAN INTERNATIONAL CHARITY GOLF CUP
As autumn begins to enfold the air, why don't you participate in the next Jarman International Charity Cup on Saturday, September 26th? Registration has already begun!
If you are not able to make it on the day, the September Virtual Cup is also available.
The great thing about the "Virtual Charity Golf Cup" is that you can compete for the 100,000 yen prize any day of the month! For more details, please click HERE.
★Discounted access prices are also available to anyone who books to play through Jarman International!
Weekdays prices are 7,000 yen and weekend and holiday prices are 13,000 yen (no caddie).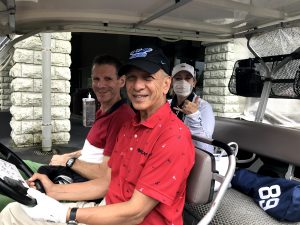 This applies to anyone sent from Jarman International! When you'd like to play on EastWood's golf course, please contact us. If you contact directly through EastWood Country Club's reservation desk (028-674-8848), please let us know the reservation detail to receive the discount.
Please feel free to contact us at info@jarman-international.com.
We look forward to playing golf with you in person (or virtually)!