One of our partners, COCONOMA Season Dining, Tokyo has announced their November 2020 Giveaway where the name of a lucky participant will be drawn randomly, and given a complimentary evening meal up to two guests (10,000 yen per person). COCONOMA is located just a few minutes away from Tokyo Metro's Roppongi station, and is a stylish, classy restaurant that offers some of the highest quality Japanese-Italian cuisine at reasonable prices.
Below is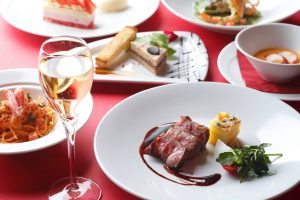 how you can participate:
Stop by COCONOMA for dinner, coffee, or drinks as many times as you like by the end of this month. Take pictures of all your receipts so we can verify the dates you visited, and send them to nina@jarman-international.com by December 1st, 2020. The more you visit COCONOMA, the greater your chances of winning!
COCONOMA Business Hours
🌸 Lunch :12:00~15:00
🌸 Cafe:15:00~17:00
🌸 Dinner:17:00~21:00 (L.O. 20:00)
Learn more at https://www.coconoma.jp/en/