The premium plan for this fall and winter season
Satisfy your 5 senses this Autumn at Enoshima Island Spa.
From October 19th through February 15th, indulge in a premium day plan to relieve your stress as we cool off this year in Tokyo.
Be sure to do some island exploration and feel the energy of the nearby "powerspots" before your rejuvenating treatment. When you are ready to begin your spa plan, just come to the front desk in the spa.
The Autumn/Winter Spa Plan: (19,800¥~)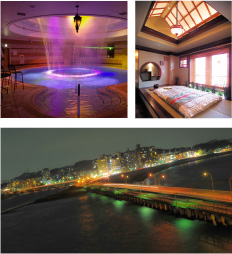 -A welcome drink upon arrival with a light meal
-Access to the entire facility for the day. 10 different mineral hot springs, heated pools, sauna, and relaxing cafes.
-70 minute aroma therapy treatment and massage
-Decorative power-stone bracelet of your choice as a gift
Please contact us for more details and a reservation today
jarmaninternational@gmail.com