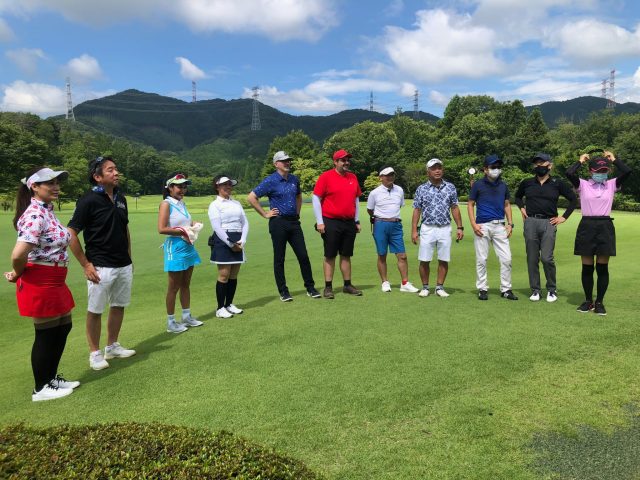 Every month since 2018, Jarman International has hosted a charity golf cup at EastWood Country Club in Utsunomiya, Tochigi Prefecture, which raises funds for Mirai no Mori, a non-profit organization that offers fun, life-changing outdoor activities for marginalized youth in Japan. We are delighted to announce Hiroshima-based inbound tourism consulting agency, JizoHat, as headline sponsor for the August tournament.

About JizoHat
Run by Paul Walsh and Ayaka Terao under the catchphrase 'Beyond Toursim,' JizoHat supports businesses and local governments in the Setouchi region with inbound tourism promotion strategy development, social media channel management, content creation, and talent development. The agency  also operates various communities, including online English language guide, GetHiroshima, and helps companies with their overseas business expansion efforts.
Paul also supports various inbound projects like Shimanami Kaido cycling and the promotion of Kochi Prefecture and Yonezawa City in Yamagata Prefecture. As an avid adventurer, Paul  is one of Japan's most influential international voices in adventure tourism. We are grateful to Paul and Ayaka for helping us receive fantastic prizes from Yonezawa City for this month's charity cup.

Want to join us?
No matter whether you love golf or have never played before, anybody is welcome to take part in the JI Charity Golf Cup. Simply join our group outing on Saturday, August 6th or head over to EastWood Country Club any day of the month and submit your scorecard to emika@jarman-international.com for your chance to win the ¥100,000 cash prize, trophy or one of many other wonderful prizes donated by our supporters! It's also a great opportunity to make new golfer friends!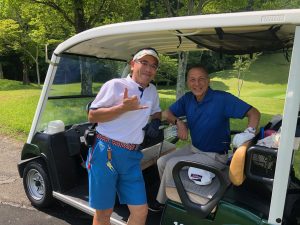 Price for outing: ¥18,900 (includes special summer lunch at the club's restaurant, cart fee, ¥3,000 donation to our charity of the month*, Common Grace, and after-party with free-flowing drinks)
*The ¥3,000 yen per person donation to our charity for the month is in addition to our regular donation of ¥100,000  to Mirai no Mori.
Learn more about the JI Charity Golf Cup HERE. We are looking forward to welcoming you soon at EastWood!

About Common Grace

Common Grace is a Hawaii-based initiative to help mentor highly vulnerable elementary school children. Volunteers from high schools and church communities volunteer one afternoon a week to play/do homework/talk with a child from an elementary school in their area. Teachers help select the children that need help and all mentors are trained and carefully vetted. This effort was launched after the Columbine shooting in Colorado with the aim of ensuring as many children as possible are not marginalized and left behind in their early years.