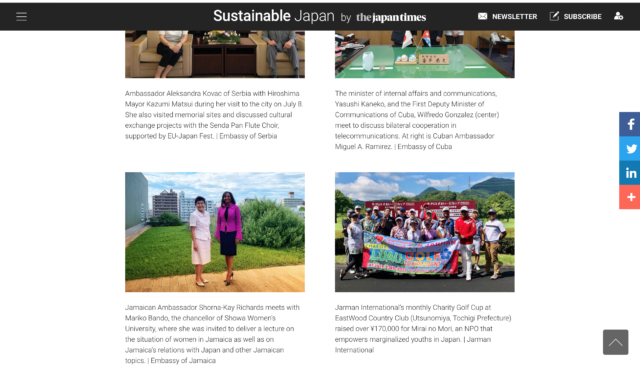 Jarman International was proud to have our JI/Japan Friendship Golf Club Luau Golf Cup Charity Event featured in the Sustainable Japan by the Japan Times Gallery for August. We are delighted that our efforts at Golf For Good where we have fun, are inclusive and support people in need, is becoming more widely known.
We hope more people will come out to EastWoodCountry Golf Club on either the group outing to play in person or sometime during the month in the 'virtual' version to be in to win a trophy and cash prize of 100,000 yen. Contact emika@jarman-international.com if you would like to join in.
Upcoming group outing dates:
September 17, 2022
October 22, 2022
November 26, 2022
December 10, 2022
You can also keep abreast of our efforts via the EastWood Facebook page.