A few lessons from your Senpai in Japan on Doing Something New in a Foreign Land Japan Entrepreneur
Series-2 by Larry Gardner, Jarman International KK
There is something fundamental going on in Japan in terms of Health.
With record longevity, ample water supply, a new focus on clean energy and extremely high standards for food quality and pollution levels, Japan is like Oz's Emerald City when it comes to living long and well. More and more people from around the world are adding Japan to their list of possible post-retirement destinations and helping pave this yellow brick road into Japan is this month's featured entrepreneur Michael Bobrove.
As one of the world's most aged society, Japan is in a position to become a place where retirees from around the world can peacefully and healthily contribute with their mature and seasoned perspective. Japan's three focus industries are health, tourism and energy, so in our second interview with Japan-based entrepreneurs, we would like to introduce Health Tokyo's Mr. Michael Bobrove.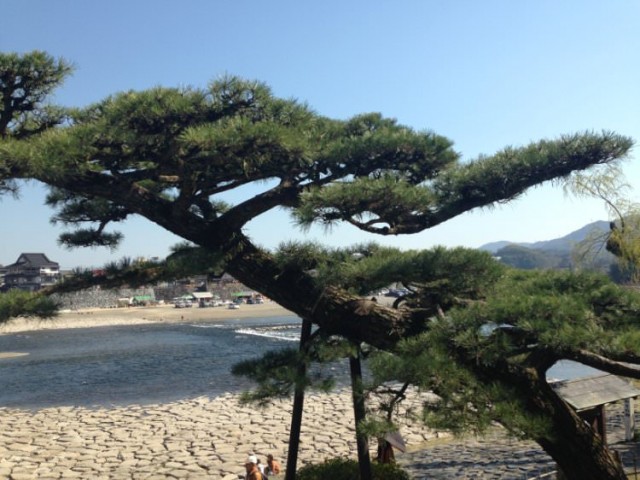 Michael is a veteran of Japan's medical industry and is probably one of the most deeply embedded and knowledgeable non-Japanese leaders I could hope to find.
We thought his perspective on Japan and his recently launched venture "HealthyTokyo.com" would give insight on how he not only bolsters the safety net for English-speakers in Japan but how savvy entrepreneurs like Michael (who've navigated this market for the last 25-plus years) find the strengths in the Japanese system, in this case the medical infrastructure, and then utilize that base to help further Japan's evolution into a truly globally minded economy. Actually, we mean a globalization that is happening on the individual Japanese level, not the macro globalization we've seen since the "economic miracle" of the 60s, 70s, 80s and 90s. Unlike the higher up globalization that took place in government or through international buyouts at that time, the current globalization is happening on an individual level, right here on the ground.
Michael saw the need for a "health and wellness concierge service" to assist English speaking people in Japan. Members join the program to access and make appointments via a wide network of medical partners, wellness coaches and providers of other healthy services. Healthy Tokyo also offers an informative blog with up-to-date news and resources about improving health and staying well and vibrant in Japan.
Michael's first foray into the entrepreneurial world was when he founded HealthyIM K.K. HealthIM is a medical travel site that provides people who are traveling in Asia with information and assistance for medical tourism. HealthyIM.com provides plenty of free info on medical travel, a searchable database and customized support through a concierge service (costs vary by request and size of assignment).
When asked about the "Ah-Ha" moment that sparked creation of Healthy and then on to Healthy Tokyo, Michael describes the combination of timing, research and pure guts required to step out and start something new.
"As I have been in healthcare for decades, people would often call me and ask if I knew where to find the best doctor in Japan.  I realized that most of us really do not know where to go for health care even in our home countries, let alone Japan.  At about the same time, there was talk Japan would enter the medical travel market as one catalyst for economic growth.  As I researched medical tourism I realized that this market had real growth potential.  It also fit my other criteria so I established the company HealthyIM and began to build our first web service with a couple of people I was introduced to by a good friend from the medical equipment industry."
"We also provide consulting support for medical facilities in Japan who would like to improve the foreign patients' experience in their hospital or clinic and consult and execute projects for governments. We have so far worked closely with Japan and Malaysia."
Michael took hints from his experience, noticed a trend in questions, researched, connected the dots and then stepped out on a limb to establish a new service.
Hmm, using what you know, listening well, learning, putting things together and being unafraid of risk….pretty much a template for all who are looking to create.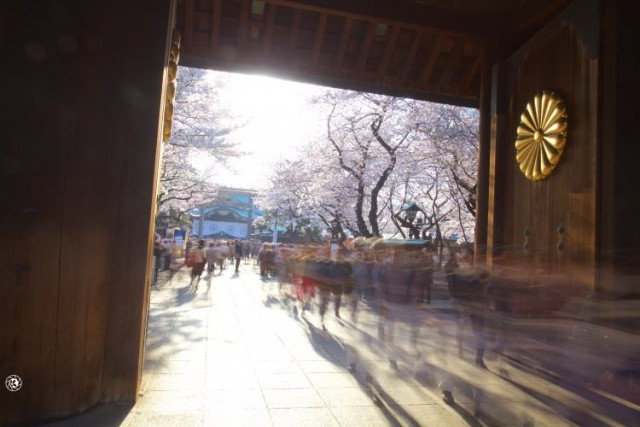 Michael continues, "I have always been an entrepreneur at heart.  As I reached my late forties I recalled the teachings of an older colleague who spoke of a need to "reinvent" oneself at least three times during your life.  I realized that this was the time for me to set off on my own and try to succeed with an "untethered" business (no link to a mother ship) with some of the ideas I'd been percolating over the years.
On behalf of all the other budding entrepreneurs around the world, we just had to ask if there was anything specific in Michael's life that gave him the courage to start a business in a different country using a second language and functioning under a different set of business traditions and etiquette?
Michael quickly responds, "I have always thought that anything can be done.  I attribute this to my upbringing by two highly educated and caring parents who trusted in my brothers and me, and taught us that serious effort can make anything happen.  I love challenges and problem solving, but most of all I love creating something meaningful and appreciated by others. Japanese language, culture and business practices have always been something I believed I could understand.  That being said, not a day goes by where I don't learn something new, reconfirm something I learned before or find out I was dead wrong about one thing or another. "
These words define the approach needed for successfully navigating a new market in a different language and under different cultural rules. Consistency in looking out for opportunities to learn, adapt, and then tweak and re-think ideas and processes is what can help a flexible individual thrive anywhere.
"I have always had many ideas for new business in Japan, but up until my late forties, I never chose to act on any of them.  I am a strategic person so I went about considering possible areas for my new venture.  In my decision making process, I included three criteria:
Any new venture must be in an area I am familiar with so I can use the knowledge and network of friends and colleagues built-up over the years.
It must be in a growing industry – I didn't want to start something that had no potential for future growth.
It should be Internet based.  This third point was based on two desires. Internet based businesses mean less brick and mortar which means less fixed expenses and I really wanted to learn more about how the internet works and how to utilize it for business. There is no sense starting a new venture if there is no learning involved.
Familiarity, growth potential and a cost efficient mode of delivery….we would say this criterion is a good hint for all those looking to step into a new business domain.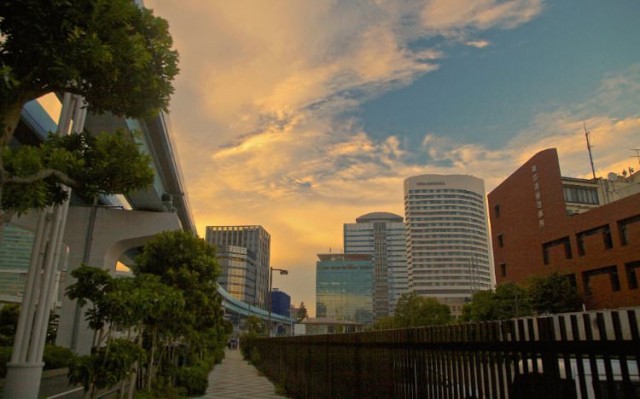 In terms of experience, Michael has been living and working in Japan for nearly 30 years in the field of Medical Devices and Pharmaceuticals and has held a number of leadership positions within this industry. He is also a professor at Kwansei Gakuin University, teaching graduate students in the MBA program. Highly literate in Japanese, and honed by his rich experience interacting with countless Japanese medical institutions, corporations and professionals, Michael became the "go-to" guy for medical support and knowledge in Japan.
Michael explains how the seed for a growing need in globalizing Japan was planted. "In the old days, there were very few resources for the English-speaker with the exception of some newspapers and infrequent bilingual news on TV.
"I didn't relocate an overseas business model to Japan, I built it here based on needs and market requirements I've felt and experienced over the years. Not having easy access to information forced me to learn the language, culture and how to do business here and also gave me a heightened sensitivities to the needs of those who might not have the luxury of time to learn to function in another language and utilize local support services as is."
For my part, as an experienced web developer and SEO specialist, I love looking at and analyzing new websites, so in true experimental fashion and as a non-professional as concerned with healthy living as the next guy, I decided to become a guinea pig member of HealthyTokyo.com and try to figure out how the system works and how it treats its members.
HealthyTokyo.com is a visually impressive site and the process for registering was easy and pretty straightforward. I decided to test the concierge system by utilizing the concierge contact form, and someone named Ms. Su, who was ready and willing to assist me in my search for medical assistance, immediately contacted me. I must admit, that their response time was very quick.
I am actually an English speaking above knee amputee, so I navigated the site as if I was visiting Japan and experienced prosthetic problems. In addition to functionality, I wondered how the website could help me find a prosthetic professional in Japan or other Asian countries.
Upon logging in I took a look around the extensive member-only site and could easily navigate among the healthcare and wellness partners.  I inquired of Su, the concierge who immediately responded to my question, about how I would get a new prosthetic or handle a fitting problem, abrasion, cosmetic Issue, etc. She then began researching which place would best meet my requirements. Su then responds back to me with any questions and/or actual appointment information. One thing I realized was that while Healthy Tokyo has an extensive list of medical professionals in their network, if they do not have what I'm looking for, they will search around to find it.
Obviously, their attention to detail and kind service was very impressive. What a cool system! Clicking on each partner page for more details leads to a separate page with more detailed information. They also provide special offers for gyms, spas and even some medical procedures like health checks. The live concierge button is always available at the bottom of the screen. One click and you are chatting away with a real person like Su, who is ready to assist with appointments and questions. This is a membership site but the rate is only a small annual fee that works out to about the cost of one lunch each month. Good value for the many services they provide.
I was interested in how Michael ended up in Japan since I was pretty sure he never set out to spend so much time overseas and actually taking on the challenge of being an entrepreneur in a second language!
Michael describes the challenges that turned into that yellow brick road to Japan.
"I was raised in New Jersey just outside of Philadelphia.  I first came to Japan in 1982 when I was a University student.  I was interested to go abroad for a coop, and a professor I met in college suggested Japan.  At that time I did not speak Japanese, but this professor assured me that he could teach me, and just a few months later, I was in Tokyo. In retrospect, this professor gave me the confidence to master the language at a time when most people in Japan insisted it was impossible for a non-Japanese to become fluent. I kind of enjoyed proving them wrong!"
The more I understand about Michael's pioneer spirit, the more I understand where he gets the grit to assume the challenge of building a new company. But just to be clear, I wanted to know the why behind medical. We know that many entrepreneurs are not experts in their specific field, but in Michael's case he certainly is. I asked how his degree in psychology and an MBA in International Management and Marketing, lead to a focus on Japan in the medical field.
"Right before I graduated with a degree in psychology I was accepted to a six month program to study with post-docs (psychiatrists) and work on the ward in a psychiatric hospital at the Menninger Foundation in Kansas.  I met a Japanese doctor from Kitakyushu University who introduced me to a psychiatric hospital in Mitaka.  After graduation I was hired to work in that hospital in Tokyo. My love for this country, the culture and the people grew. I was planning to go for my PhD in clinical psychology and returned to the US for a couple of years to work with several different institutionalized populations.  However, during that time I revaluated my skills and interests and decided to go for my MBA in International Management and Marketing while studying Japanese at the graduate level.
This was the late 1980's and Japanese management techniques were all the rage. When I graduated, I ended up with a large number of offers including those from Toyota, Applied Materials, a consulting firm and several others.  Ultimately, I chose to work for Nihon Schering, the Japanese subsidiary of the pharmaceutical giant Schering AG.
So to answer your question, during my rise to management in Schering, we acquired a US company called Medrad.  I was on the integration team for their operations in Japan, which, at that time, was just a small distributor-run business.  Eventually, I was asked to be the president of what was essentially a start-up and to take the business directly forward.  I jumped at the chance and ended up working on this Medrad project. Honestly, this was the wisest business decision I've ever made.  The company was a rare bird with a true respect for employees, customers, profits, growth and community.
I learned "win-win" during my Medrad "education". This experience taught me that firms could be profitable, keep happy customers, and nurture satisfied employees, not to mention simultaneously making a positive mark on the world.  I learned how to create an objective-oriented team, leading to a trusting environment and then producing even stronger and deeper trust for true success. During my time at Medrad, Bayer acquired Schering and I was given further responsibility for their Radiology portfolio. Running Medrad and taking over function for Bayer was a great experience.
Thirty years from now, people may look back and see HealthyTokyo as a natural result of the times and the needs presented by a globalizing Japan. But isn't that the beauty of the "Why didn't I think of that?" aspect of truly game-changing ventures? From Recruit to E-bay, it is the fact that someone like Michael actually makes it happen and sees the idea through to fruition. Is that all? Yes, as far as the idea and persistence to see it through goes, that is all. Then you need the defining spice of courage. As Michael continues to make waves and spearhead growth in a second home and using a second language, we know for sure that final, most important spice, is rich and well in Michael's corner of Japan. We hope he will continue to Go Go Go in the Land of the Rising Sun!
FYI Extras:
What is the difference between Healthy IM and Healthy Tokyo?
HealthyIM.com is a service for people seeking to travel for medical tourism.  We cover five countries (Japan, Korea, Malaysia, Singapore and Thailand).  The site contains a free searchable database of 200,000 medical facilities in these countries and a list to premium facilities with whom we work to assist patients.  Our company provides customized assistance for people planning to travel from one country to another for a medical procedure.  Prices for our services vary by project.  This site is in Japanese and English.
HealthyTokyo.com is a membership site for English speakers living or traveling in Japan.  This service helps people to get healthy and stay healthy.  As such we not only provide guidance for medical facilities, but also an array of wellness related products and services.
The main benefits of membership at Healthy Tokyo.com include:
A live concierge to help find the best English-speaking medical facilities and make appointments.
A network of Medical Partners – English-speaking doctors and dentists.
A network of Wellness Coaches – English-speaking personal trainers, motivational coaches, yoga instructors.
A network of Healthy Partners – gyms, spas, organic food suppliers, healthy cafes and restaurants, yoga studios and others.
Most of our partners provide special offers and discounts for everything from cancer screenings to health food.  Members also receive free introductory sessions from wellness coaches.  The price for an annual membership is 15,000 yen for an individual and 25,000 yen for a family.
What is meant by the term, "medical tourism"?
Medical Tourism, medical travel and healthcare travel are generally used interchangeably, although there are subtle differences.  The word "tourism" indicates a component other than medical and therefore the term "medical tourism" is generally not preferred in Japan where health care is taken as a serious matter not to be confused with anything related to enjoying oneself.   Some people do combine a vacation with a less serious condition.  For example it is common for people to go to Thailand for dental work and then head to the beach before after or during treatments.
I prefer to define medical tourism fairly simply – traveling across borders with the main purpose of receiving healthcare.  People travel across borders for healthcare for many reasons (i.e. cost, faster access, better access, special procedures not available in their home countries, anonymity).
I noticed on my first search for your name (on Google.ca from Vancouver) that all ten of the first page results were direct links to you or pages about you. Usually one finds a lot of results that are not relevant. Can you explain this? Are you the only Michael Bobrove in the world, or do you just have a lot of good press releases?
Funny question…there must be an invisible PR agent looking out for me. There are certainly other Michael Bobrove's in the world.  I have had a lot of amazing experiences during my career.  Some of them, like being the president of Medrad, the head of the American Chamber of Commerce in Kansai (western Japan), my work with HealthyIM and the University classes I teach have given me a lot of public exposure.  I have also been asked to speak on many occasions in forums and conventions and this generates more visibility on the Internet as well.
(photos by Aron Kremer)
Want to keep up with breaking reviews from the ground in Japan? Register to receive the JI Japan Report HERE.