In addition to their outstanding fully-serviced apartments, H & R Roppongi also features a wonderful restaurant that's open from morning for breakfasts until past midnight at their bar. COCONOMA Season Dining, located just a few minutes' walk from Tokyo Metro's Roppongi Station, is a stylish , classy restaurant that offers some of the best food at equally reasonable prices.
.. Their lunch menu offers three different kinds of pasta, two different curries, as well as a salad buffet A kid's menu is also available During H & R Roppongi's cafe time (14: 00-18: 00), several more small European-themed foods It can be ordered.
COCONOMA Season Dining's dinner menu is impressive, not only in its range of offerings both food and wine, but also because the menu tells you what dishes are gluten free and which are ones recommended for vegetarians; it even tells you what items contain locally produced ingredients .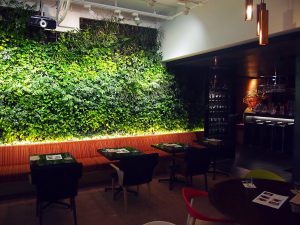 COCONOMASeason Dining is perfect whether it's a get together with friends, a date with your significant other, or a deal-making business meeting. Feel relaxed and favoured in their elegant dining space while being attended by courteous English-speaking staff. Conveniently located in the heart of downtown Tokyo, H & R Roppongi's COCONOMA Season Dining is a sophisticated yet down-to-earth place to enjoy a unique blend of Japanese traditional and Western modern.
---
from TripAdvisor review
"Awesome!"
I normally shy away from hotel restaurants when travelling but given we were tired and did not want to venture far from the hotel, we thought we'd give COCONOMA a try.
I'm so glad we did!
Firstly the welcome was great and the menu was varied. The tables are spacious yet the atmosphere, intimate.
(Please Read The Whole Review From The Link
Here
.)
---