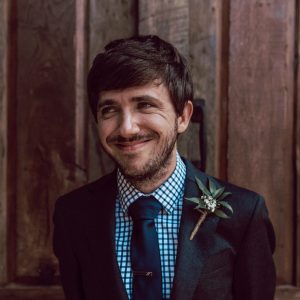 Nationality: American
Time Living in Japan: 7 years
Current Job Title: Individual Contributor/Freelance
Areas of Expertise: Writing and editing for print and web, translation, inbound marketing, social media, content strategy, UX writing
Education: Bachelor of Arts – Creative Writing, Global & International Studies from Western Michigan University
Language Ability: English (Native), Japanese (N2)
Favorite Thing About Living in Japan: I love traveling the country, diving into different aspects of the culture, and connecting with people in local areas.
Favorite Place to Visit in Japan: I absolutely love the Tohoku region. Not only is the first place I lived in Japan, but I've had a lot of opportunity to work up there, and experience the warmth and resilience of the region.
BIO: Nick is an experienced writer, editor, translator, and project manager, with a demonstrated body of work in both print and online media. Whether creating content for sites or social media, working on marketing strategies for brands, agencies, or local governments, or building style guides and performing content audits, he uses his unique perspective to create approachable, user-first experiences. He believes that everyone has a story to tell, and hopes to bring stories from Japan to a global audience.