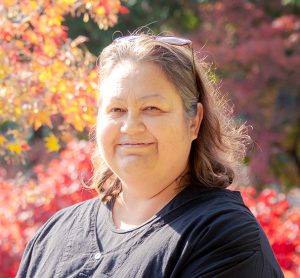 Nationality: New Zealander
Time Living in Japan: 25 years
Employers: Ryobi Holdings, Okayama Prefecture Yorozu Business Adviser, Tsuyama City Business Advisor
Current Job Title: IT and Design Specialist, Sub-Coordinator in Marketing, Design and Overseas Business
Area of Expertise: IT (Web design and Programming), Design (Branding, Web, and Graphic), Business Strategy and Marketing
Education: BA, Political Science; Bachelor of Commerce, Marketing; Graduate Diploma, Design; Masters of Philosophy, Global Studies
Publications Featured In: Otago University Alumni Magazine, VisitWestJapan Travel Magazine, Sanyo Shimbun, Furusato Ichiban Magazine, Delta Airlines Magazine, New Zealand Herald, Vision Okayama
Favorite Thing About Living in Japan: The people, history, and food. I hope to travel to every corner of Japan to learn about the culture, taste the food and make new friends.
Favorite Place to Visit in Japan: Okayama Prefecture, where I have been living for the past 25 years!
BIO: Judith has lived in Okayama prefecture for 25 years. She's originally from Auckland, New Zealand. In NZ, she was elected onto Waitemata City council at the age of 18 years old where she served for three years. She was also a director for PACOM (Pacific Asia Congress of Municipalities) which consisted of councils in the Pacific and Asian countries. She has her own company that works around Japan but in the last nine years, she's been focusing on West Japan. She's been married for more than 20 years and has four children.
Recently Published Work & Further Links
Facebook
Visit West Japan Website