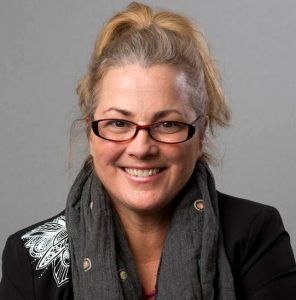 Nationality: American
Time Living in Japan: More than 25 years
Employer: Inbound Ambassador
Current Job Title: Founder of Inbound Ambassador
Areas of Expertise:  Sustainability-Focused Tourism Marketing, Social Enterprise, Talks on Tourism & Business, Green Innovation Japan and creating Sustainable Tourism Destination Appeal.
Education: BA Psychology, MA Applied Linguistics, MA Sustainable Tourism
Publications Featured In InboundAmbassador, GetHiroshima, Nikkei Review, Yasuda University Journal 
Favorite Thing About Living in Japan:  Access to nature, the quiet, safe neighborhoods, green spaces and the ease of being able to live a peaceful, productive and healthy life
BIO:
Joy Jarman-Walsh founded the InboundAmbassador company in 2019 to provide a sustainability-focused service to international residents and inbound travelers to Japan seeking more ethical destinations, goods, and services. She helps businesses in Japan improve their branding by offering sustainability-focused tourism marketing as a Social Entrepreneur. For over 23 years, Joy was a university lecturer giving talks on tourism, business, innovation, and sustainability.
Originally from Hawaii, Joy came to Japan in '91­ after graduating from university in California. She spent 3 years working in Kyushu on the JET program where she developed a love of triathlon and onsens. After traveling around Asia and Europe, she returned to Japan to teach Business-English and Tourism content courses at the university level. Joy co-founded GetHiroshima in 1999, a regional website to cater to international residents and visitors. This expanded to creating a GetHiroshima city tourist map (2005~) and a GetHiroshima regional tourist magazine (2014-2018). In 2019, she founded the sustainability-focused InboundAmbassador company and Wa-Harmony Travel which provides transparent sustainability-focused marketing to the Inbound Tourist Market as well as Japan's International Residents.
In her free time, Joy often volunteers in Hiroshima and other areas of Japan. She helps to organize monthly beach-clean-ups around Japan. In 2018, she often volunteered in the clean-up efforts for the Hiroshima landslides (2014 + 2018). During this time, she published an international volunteer guide in English as an orientation for non-Japanese-speaking volunteers. In the past ten years, her research has focused on sustainable-tourism models of success. Joy regularly publishes articles, videos and shares news that has a focus on sustainable innovation, zero-waste, plastic-free living and Japan successful business case studies which are ethical and sustainability-focused.
Social Media
Recently Published Work