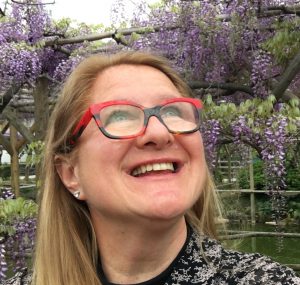 Nationality: American
Time Living in Japan: 25+ years
Employer: Formerly Morrison & Foerster LLP and The American Chamber of Commerce in Japan
Current Job Title: Former Partner / Former President and Chairman
Areas of Expertise: International Business Law and Cross Border Problem Solving
Education: Barnard College (Columbia University): BA and New York University School of Law: JD
Favorite Things About Living in Japan: Experiencing the seasonality of life.
Favorite Place to Visit in Japan: Visiting Japan onsen hot-springs across Japan. Enjoying the unique properties of each onsen, enjoying the ambiance of each inn, eating local food, drinking local sake and learning about local crafts and history.
BIO:  Jay Ponazecki was born and raised in New York City and Northern New  Jersey, Jay first came to Japan as an American Field Service high school exchange student.  Since graduating from law school, much of her career as an international business lawyer and trusted business advisor has focused on Japan.  For more than 25 years, Jay has lived and worked in Tokyo and visited many Japan onsen hot-springs and historic towns throughout Japan.
Over the past eight years following the March 2011 earthquake and tsunami, Jay has helped bring dozens of
Hands On Tokyo (HOT)
volunteer groups to Tohoku to participate in disaster response and recovery projects. Now she helps HOT bring children from Tokyo Area children's homes to Tohoku for volunteering, disaster awareness training and confidence building and run a multi-day baseball and leadership training workshop for junior high school baseball players from
Ishinomaki (Tohoku) and Kumamoto. 
Jay is an avid long-distance walker and has walked 1,000s of kilometers in Australia, New Zealand, the United Kingdom, Portugal, and Spain.  In all aspects of her life, she always focuses on getting to yes.
Social Media Links:
Recent Publications:
Jay Ponazecki regularly posts her beautiful nature photography from her travels and consulting trips sharing the best views of Japan.
These photographs below are just a select few from Jay's collection of stunning photos of Japan in 2019 which she has taken while advising and promoting businesses for Jarman International.
Follow Jay on Facebook and Instagram to enjoy more of her photos of flowers and travel from across Japan.