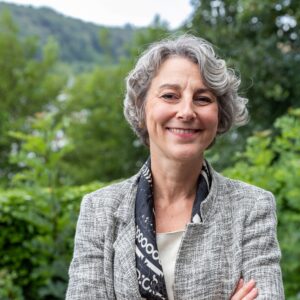 Nationality: Belgian
Time Living in Japan: More than 20 years
Employer: Wallonia Export and Investment Agency
Current Job Title: Representative for Japan
Area of Expertise: International Business
Education: M.A., University of Geneva/ PhD. in Linguistics, Art and Traductology, University of Liège
Favorite Thing About Living in Japan: People are courteous and polite. Cities are clean and secure. A place where you can develop your potential.
Favorite Place to Visit in Japan: Kyoto
BIO: Claire's professional life consists of bridging Belgian and Japanese business communities. She dedicates her studies to developing practices of Japanese business spirit in Belgium.
---
Recently Published Work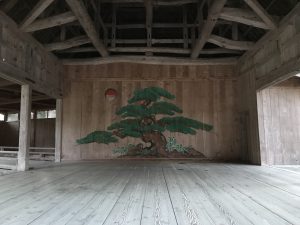 Claire Ghyselen was one of the JI Core 50 Advisors on the Consulting team who went to Sado Island.
Here, Claire introduces the highlights of her experience in this magical place. Sado island 'Earth Festival' featuring the area's famous Kodo drums is held every summer.
Many travelers from around Japan and the world seek out the island's natural beauty and rich music culture. Claire's Report About Sado Island
Sado island is a place you prefer to keep secret and for yourself. Each season is distinctive on the island as displayed in luxurious natural colors. Sado is also a place to enjoy Kodo Taiko drumming performances.  Once you experience becoming one with the drums' vibrations, you are never going to be the same. Sado is also the Mecca of Noh theatre performances. Here, all Noh drama are performed outside, at night, by the light of the fire and under the stars. When we went there, the Noh performances were held next to the Suwa shrine which is surrounded by the lush forest and reflective rice fields. The natural beauty of it all is utterly breathtaking. What is that feeling on the skin? Is it the mystical music, or the breeze waking up our souls?