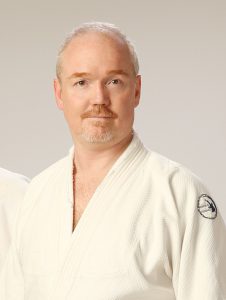 Nationality: Australian
Time Living in Japan: Since 1987
Employer: Green Power Investment Group
Current Job Title: Head of Asset Management
Areas of Expertise: Achieving results
Education: Master of Sustainability Science – MSSC, MBA (Finance and International Business), MCR
Publications Featured In: Japan Times: Angry White Pyjamas: A Scrawny Oxford Poet Takes Lessons From The Tokyo Riot Police
Favorite Thing About Living in Japan: Food and culture still enthrall me. Some favorite places and activities in Japan are Reibun, Tsugaru, Madaro, Okayama, Koya, Shimane and Oita.
BIO: Roland arrived in Japan on July 27th, 1987 to explore both business opportunities and to undertake Japanese language courses at the Asahi Japanese Language School in Tokyo.
Financial Industry
From 1989, during the Japanese asset bubble, Roland provided brokerage, transaction, and consultancy services to Japanese clients as a Manager at Richard Ellis (now CBRE). He has since held roles in AT&T Japan as Asia Pacific Regional Portfolio Director, the Head of Corporate Services, Japan and Korea at CSFB, the Representative Director for Credit Suisse First Boston (Asia) Services Limited and President of Credit Suisse Group Japan. In 2002, he was responsible for an arbitration and litigation case against a major Japanese landlord that concluded with a High Court ruling in favor of Credit Suisse. The multi-million dollar case involved experts in the fields of real estate, valuation, construction, and Japanese civil procedures and concluded in 2006.
Volunteering, Activism & Awards
In 2011, Roland led the Crisis Response Team following the Tohoku earthquake, tsunami, and nuclear disaster. During the crisis, he managed the emergency response, the establishment of a new Osaka disaster recovery site, and the evacuation of 1,000 Credit Suisse family members to Kobe. Roland has received numerous awards for his philanthropy work, including the Credit Suisse Appreciation Award 2009, the YMCA Outstanding Contribution Award 2012, and the Arts for Hope Appreciation Certificate 2012 for contributions to Tohoku children. He is now the Chairman of the Foreign Community Supporting Committee for the YMCA.
Educational Background
Roland received a B.A. from the University of Queensland and an M.B.A. from the Desautels Faculty of Management, McGill University and has a Master of Sustainability Science from the University of Southern Queensland. He also holds an advanced certificate in Impact Investing from SAID Business School, Oxford University. He is a qualified PRINCE2 Project Manager, holds a Master of Corporate Real Estate (MCR) from CoreNet and is a professional member of the Royal Institute of Charted Surveyors (MRICS).
Social Enterprise 
Roland resigned from Credit Suisse in May 2013 to pursue new opportunities. He established Austvent Limited to provide real estate and renewable energy advisory services and has structured equity and debt financing for over 200MWs of solar developments across Japan. In 2016, he joined Greenpower Investment Group as the Head of Asset Management where he manages 140 MWs of renewable energy projects and 121 MWs under construction. Among these green energy solutions, further 1.6 GWs of onshore and offshore wind farms being developed in Japan. He is also leading a working group looking into the development of a Social Impact Bonds, Climate Bonds, and Climate Adaption Bonds for the Japanese market.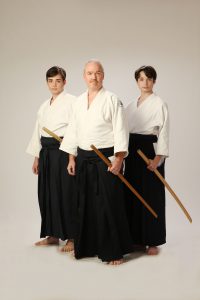 Personal life and Aikido Expertise
Roland is an established resident of Tokyo and is married, with four children. He is a sixth Dan Yoshinkan Aikido instructor and enjoys teaching adults and children in his martial arts school in Tokyo, the Roppoingi Yoshinkan Aikido Dojo.