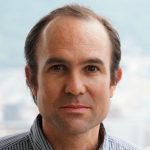 Nationality: Canadian
Time Living in Japan: More than 15 years
Employer(s): Parent English School
Current Job Title: Owner/operator
Education: U. of Toronto, Hon. B.A., Philosophy
Language Ability: English/Japanese/French/Italian
Area(s) of Expertise: Traditional Japanese culture
Favorite Thing About Living in Japan: Japanese people and traditional Japanese culture
Favorite Place to Visit in Japan: Kyoto for the temples and shrines; participating in tea ceremony
BIO:Randy Parent has been living in Japan for 15 years raising his three boys. He has a license for the Tea Ceremony, and is a practitioner of Kendo, Iaido, and Jodo. He is also interested in traditional Japanese architecture, and is himself building a structure similar in design to a small temple.
He lives on Kyushu island in the city of Kunisaki. There he owns and operates his own English school. He learned Japanese solely by interacting with the local people. He wishes to live in Kunisaki for the rest of his life.
Being that the future of Kunisaki is inextricably bound up with his own life, Randy is highly motivated to do whatever he can to help enliven the city. The mysterious beauty of Kunisaki's nature has always attracted practitioners of Buddhism and Shinto and as a result there are many ancient temples and shrines surrounded by seemingly infinite forest. Randy hopes that trekkers and cyclists and those curious about Japanese religion will come and explore the untouched wonders of this area.