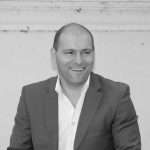 Nationality: French
Time Living in Japan: 1 year
Employer(s): Sanden Automotive Components Corporation
Current Job Title: Marketing Manager
Area(s) of Expertise: Sales, Marketing, Project Management
Education: M.S., Mechanical Engineering; M.B.A.
Favorite Thing About Living in Japan: Despite a high population density, Japan offers a high quality of life with a well organized, safe and mutually respectful society.
Favorite Place to Visit in Japan: While I usually enjoy natural scenery more, I can't help loving Tokyo for its perfect mix between high-tech, lively environment and the quietness of its parks. Not forgetting the amazing people and food you can find here!
BIO: Pierre-Alain Adouane was born in the vicinity of Paris, France. He was mostly raised in the quiet countryside, he graduated in engineering in Marseille, south of France, then moved back to Paris for his Master in Business Administration. After he had experiences in the aeronautics industry, he was hired by a Japanese company from the automotive field as sales and project engineer, then moved to sales position soon after. His experience of sales and marketing, combined with the desire to be a strong team player linking Europe and Japan led him to be transferred to Japan to support worldwide business development. Married to a lovely wife, father of two kids, he thinks that the meaning of life is about meeting new people, having new experiences, and discovering new places.
Recently Published Work