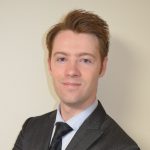 Nationality: American
Time Living in Japan: More than 5 years
Employer(s): HouseCare
Current Job Title: Co-founder and Consultant
Area(s) of Expertise: Renewable Energy, IT Management, Sharing Economy, Hospitality, Tourism, Digital Marketing, Programming, Entrepreneurship
Education: UC Berkeley, United States; The University of Tokyo
Publications Featured In: American Chemical Society
Favorite Thing About Living in Japan: The food.
Favorite Place to Visit in Japan: Arashiyama, Kyoto.
BIO: Justin moved to Tokyo in 2011 to join a renowned solar energy research laboratory. He worked in two Japanese startups, became an engineer at CyberAgent, then became co-founder and CEO of HouseCare in 2014. HouseCare is an online marketplace that automates vacation rental cleaning. He sold the company within two years and currently continues on as a consultant. He hosts technology meet-ups often, such as open events by Global Startup Creators for creating chatbots, learning AI, and flying drones.
Recently Published Work