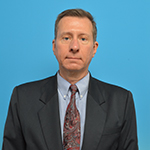 Nationality: American
Time Living in Japan: 5 years
Employer(s): OC Global
Current Job Title: Senior Division Manager
Area(s) of Expertise: Urban Planning, Transportation Planning
Education: Master of City Planning, University of Pennsylvania; Bachelor of Architecture, Carnegie Mellon University
Favorite Thing About Living in Japan: I love many things about Japan, including the very convenient train and public transit network, hot springs, and delicious food.
Favorite Place to Visit in Japan: Mount Fuji.
BIO: Mark moved to Tokyo from Hawaii where he was the Director of Transportation Services for the City of Honolulu. He has more than 25 years of experience related to transportation planning and operations. Mark is now working for OC Global, an international consulting engineering company based in Shinjuku. Prior to moving to Tokyo, Mark lived in Hawaii for 10 years. While working for the City of Honolulu, he played a key role in several initiatives including the planning and design of the new Honolulu rail transit system now under construction. He also helped create Oahu's first protected bicycle lane on King Street and plan a system of protected bicycle lanes. In addition to Hawaii, Mark has lived in Oregon and grew up in New Hampshire. He has also lived in other countries including the United Arab Emirates and Thailand. He loves Japan and is happy to be living here again!
Recently Published Work