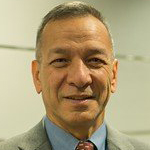 Nationality: American
Time Living in Japan: More than 20 years
Employer: CB&I
Current Job Title: Director of Business Development, Country Director
Areas of Expertise: Cross Culture Business, Logistics, Supply Chain Management
Education: Masters in Business and Management
Favorite Thing About Living in Japan: Conducting cross culture training, meeting people, experiencing traditional Japanese living.
Favorite Place to Visit in Japan: The countryside.
BIO: Born in the US Naval Base Atsugi, Japan, Austin spent the first 15 years of his life attending Japanese public school. Thereafter, he returned to the U.S. to attend high school and college, eventually earning masters degree. He joined the USMC and traveled around the world to serve for his country. He enjoys interacting with people from the globe to learn about their culture and their business practices. Austin loves to cook, play in the garden, hike around beaches and mountains, watch movies, listen music of all sorts and travel around the world.
Recently Published Work: Train to Globalize