Grew up in the multi-cultural paradise, Hawaii. Spent time in Edinburgh as a child and has been hooked on "international" adventures ever since. Finished high school in Mililani (go Trojans!) and received a BA at Tufts University in International Relations. Studied Japanese at Nanzan University and was hired by Recruit Co. Ltd. in 1988. Worked in general affairs for four years at Recruit, where she honed her Japanese-language ability as well as experienced first-hand the energy and grit required for business development in Japan. Ruth then started her own translation/interpreting business and learned customer service and sales first hand. She later joined Space Design Inc. to support some 40,000 expats during their stays in Japan. Ruth has over twelve years of experience in real estate, hospitality and business consultation. She established Jarman International in April 2012. She is the first and currently only western woman to be awarded the Takken license 宅地建物取引主任者 in Japan and is certified at JLPT Level 1 Japanese language proficiency. She currently serves as Board Member of HRM Association, Advisor for the Board of the Japan Women's Education Association, and Special Events Committee Co-Chair for the ACCJ (American Chamber of Commerce in Japan). Ruth was selected as Tokyo Leader of the Year for 2013 by the ACCJ and currently appears on 「しごとの基礎英語」on NHK E Television. She authored best selling book 「日本人が世界に誇れる33のこと」, followed by 「やっぱり凄いよ、日本人」and 「世界に輝く ヤマトナデシコ日本の底力」and "The Magical Response" 「魔法の切り返し」, speaks to business groups across Japan about Japan's strengths and how this country can use those strengths to contribute to a vibrant and ever internationalizing business environment.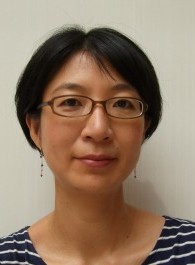 Yumiko Horigome, Content Specialist
Excellent capability in English to Japanese translation, customer service and retail Yumiko brings her unique corporate experience to the JI team. Managing voice recordings for car navigation systems in international markets, volunteer and education experience in the UK and involvement in the FIFA World Cup gives Yumiko excellent understanding of differences between Japanese and international business practice.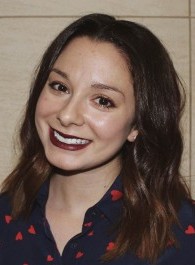 Petra is a skilled social media manager, project manager and blogger for clients in Japan as well as the United States. Her skills as a freelance writer for various forms of media and extensive experience make her a fantastic contributor to the effectiveness of JI's service to our partners and new companies looking to strengthen their own web presence and effectiveness. Petra's writing covers travel, health, entertainment and pop culture for outlets both in Japan and abroad and she's also manages her own expat blog, 100 Tacks. Recently published in The Wall Street Journal, Petra's work is recognized and well read.
Specialties: SEO, HTML, Adobe Creative Suite, Microsoft Office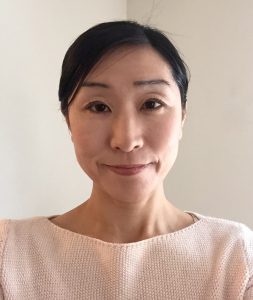 Takae Ayukawa, Promotion Specialist
Takae's various professional experiences include customer service for a foreign airline (based in a foreign country) and hotel, public relations for a tourism association, secretary for the Japan office of a foreign city and teacher for a technical college. Her many valuable work experiences have allowed her to be a bridge between Japan and foreign countries in several different business fields. Always conscious of the needs of customers, she excels in areas of hospitality and communication.
Lee Reeve, Editor in Chief
Hailing from the UK, Lee is an artist, writer, and expert in beer. Professional magician, artist, puzzle maker and problem solver. Lee is also owner-operator of ABREWCADABREW.com and an art school in Japan. His creativity, linguistic ability and organization skills helps JI with excellent and unique web-based support.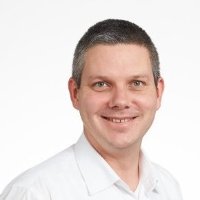 Jason Ball, Networking Expert
With a rich background in project management and business development experience with multinational firms in Japan, Jason Ball advises JI on best networking practices and business strategy. An Australian, living in Tokyo for 12 years+. Keen networker in Tokyo & online. Over 2,000 direct Japan connections alone on LinkedIn, 700+ in an in-person Business Networking group I founded and striving to know every contact in Japan, in-person. (6,250+ direct on LinkedIn. A PROactive, Japan focused member since Feb 2004) Consulting in Finance, Banking & Insurance in roles related to IT Infrastructure projects, Facilities, Project Management, Business Analysis – helping teams get things done, track, report, respond to requests and get recognition for what they do. Primary Admin for LinkedIn's largest Japan & Business focused group: "Business In Japan". 'BIJ' has over 47,000 members worldwide, well over 15,000 are Japan based and we try to keep it free of spam, bland shared links & on topic.
Specialties: Project Management, Business Analysis, IT Infrastructure, MIS, Project Manager, Business Analyst, Cost Reduction, IT Infrastructure Cost Reengineering, Data, Reporting, Recruiting Process improvement, RPO, Internal/Onsite Recruitment, Microsoft Certified Professional, Organisation, Data Analysis, Excel, IT Coordination, Facilities Management, Operations, ideas, solutions, Marketing, Sales, 'Micro-Networking', Business and Personal Networking – Japan, Tokyo, Australia.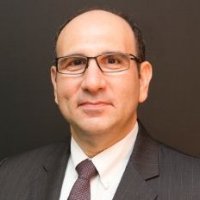 Aron Kremer, Content Specialist
Aron brings JI his more than 25-year experience in business development and marketing strategy. Adept at creating and expanding businesses, B2B marketing and sales, membership association marketing and management in Japan. Aron is also President of Genki Art Media and the Japan Representative Director for Splainers Inc., and he deliverers a wide range of quality result-oriented still photography services and custom-scripted and animated 'Splainer' presentation videos that help clients effectively express their ideas, engage audiences and drive business. Aron's expertise and understanding of the Japanese business environment as well as those of the US and other countries is key to JI's ability to advise and connect companies eager to penetrate and integrate with Japan.

Emi Onishi, Marketing and Promotion Manager
After graduating from university in 1997, Emi became an interpreter and translator for the Kyoto Prefectural Governor. Since 1998, she has held managerial posts in international sales with several Japanese companies including Kyocera, Omron and Saki Corporation. Emi also brings over one decade of experience in project management and in liaising with customers and staff involved with R&D, QA and production, during which she cultivated the interpersonal and communication skills required for effective negotiations. After Japan's 2011 March earthquake, Emi worked as an administrative assistant at Toshiba Corporation US Project Team for Fukushima Restoration. She gained her B.A in English from Doshisha University in 1997 and studied at UCLA in an exchange program in 1995-1996.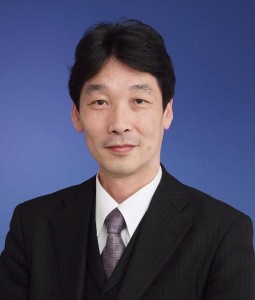 Keiji Yumiyama, Executive Advisor
As Chairman of the HRM Association of which JI CEO Ruth Jarman Shiraishi is a Director, Mr. Yumiyama brings an extensive history of business consulting to the JI consulting expertise. An MBA graduate of Thunderbird University, Mr. Yumiyama is privy to an extensive business network in the US and Japan. He assists with excellent advice and guidance on how to get firms connected in certain industries in Japan and is acutely tuned in to the vast SME community.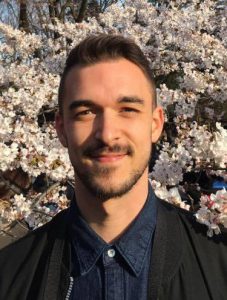 Andrea Negosanti, Social Media Expert
Andrea is a Social Media Specialist that helps small and big companies to express themselves effectively through social media, building and improving the engagement of the editorial plans. He's also the owner of an Italian Facebook page about traveling to Japan with more than 150.000 followers.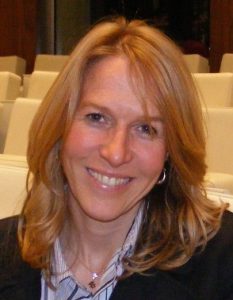 Beatrice Dittrich, Partner Support
Beatrice Dittrich is an international marketing professional with many years experience in marketing, communication and business development ranging from multinational and multicultural environments to SMEs with local outlook. Her industry background is mainly in IT, travel, publishing, food products and services. As founding partner in Forbes Mackenzie she primarily supports small and medium-sized enterprises (SMEs) and entrepreneurs to help refocus and sharpen the way they portray themselves to their target market, creating a clear and differentiated marketing and communication approach to attract and retain clients. She is also an active member of FEW (For Empowering Women) in Japan where she served for two years on the board of directors. Originally from Germany, Beatrice has lived and worked in the United Kingdom and Spain before coming to Japan at the end of 2013.
Gen is filled with energy and ambition to help Jarman International's partners build a worldwide presence. Currently enrolled at Georgetown University Walsh School of Foreign Service. Gen brings the fresh viewpoints of the young adult to content provided by Jarman International KK particularly for partner Enoshima Island Spa and Deep Japan. He is interested in business, especially in a multinational and global environment. Concluding his stint as Summer Intern at JI in 2013, followed by working at the US Embassy Tokyo's Commercial service as an intern in 2014 and then finishing his internship at Japan Laser Corporation in 2015, he continues to build an understanding of both Japanese and international business. He describes Jarman International as "JI's effectiveness emulates from its amoeba-like foundation, allowing for direct and grassroots contact with partners. Efficiency in staffing and meetings and a strong focus on attaining solid results to contribute and serve our partners are two of the many ways we realize our effectiveness. However, an effective executive always leads an effective organization. Thus, JI's effectiveness does not result entirely from its structure, efficiency, or focus on results and contributions. JI's effectiveness results from the effective executive who keeps the company on track as she astutely guides it forward. Even the great Peter Drucker would agree with me on that". Mr. Shiraishi continues to work with utmost dedication to creating added value for Jarman's partners.
Resourcecode Media Inc.
Based in Vancouver, Canada, Resourcecode is a web development office that is international in both makeup and outlook, comprising designers, writers, translators, and programmers based in various countries and working in a number of languages. Resourcecode provides award-winning levels of design, writing, and translation, and remove the burden of creating digital content while welcoming client input. We have a straightfoward system of services and rates, are prompt and punctual, and follow through after a site is built with friendly, attentive, and timely site-maintenance service.
www.resourcecode.com